Bathtubs and toilet accessories renovation are one of the obvious things you would consider when you plan on upgrading. Besides the bathtub or faucet upgrade, one prominent accessory is overlooked when upgrading: the bathroom sink.
Based on your bathroom layout, various bathroom sinks vary in size and catch your guest's eye in the first place. But how much does a bathroom sink cost? Find out in the bathroom sink price selection.
The Key Factors that Influence the Price of Bathroom Sinks
There are pricing factors around bathroom sink installation. Bathroom sink cost varies in type, but other factors are also involved in this.
The overall cost of a bathroom sink depends on the materials you buy or the location of the installation. Find out more factors in the following.
Types & features
There are different sink types to install for your bathroom. The wall-mount, drop-in, farmhouse, undermount, and corner sinks are the most purchased sinks in the market, but they have various prices and types that start from $250 to $2000. So, depending on the sink type, bathroom sink costs will vary.
Designs and Sizes
Whether you are planning for Good ergonomics or various bathroom sink styles, the pricing factors will be the major point here. For example, vessel bathroom sinks tend to be a bit more expensive than any other bathroom sink type. This includes size, material, finishes, features, and more factors.
Materials
A high price doesn't imply high quality. Higher price bathroom sinks are made of high-quality material. You need to find the best bathroom sink that includes design and size and is made of quality materials. So, if you are looking for quality products and materials in bathroom sinks, price plays a major role here.
Get the ideas: Under bathroom sink cabinet organizer ideas
Comparing Bathroom Sink Prices by Type: A Comprehensive Guide
There are different bathroom sink types, and the prices of these sinks are various. When you want to install a new bathroom sink or update the existing one, look for the types and prices first.
Bathroom sinks come in various colors, shapes, and designs to match your bathroom décor. Let's find out the various bathroom sink types by price.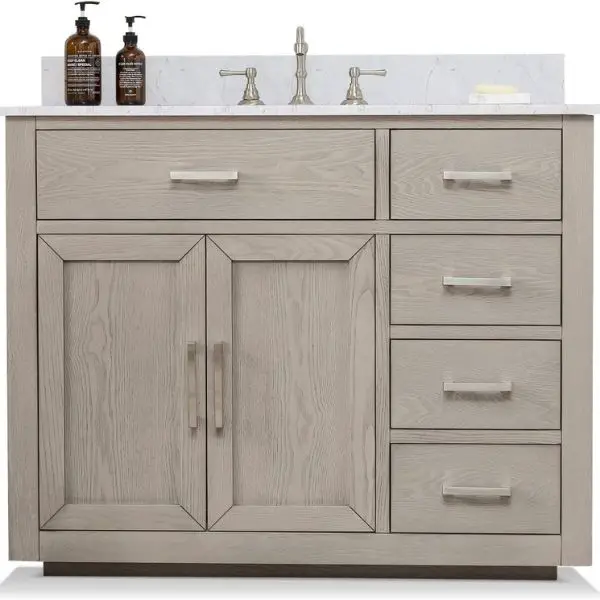 Vanity sink price
There are varieties of bathroom vanities ranging from $500 to $3800. If you are planning to install a stock bathroom vanity, it may cost you $2600. The average vanities sink cost may include $300 and more $3800. Depending on the bathroom elements, the cost may change as well.
Bathroom vanity cost depends on the materials as well
Different materials such as Laminate, composite, quartz, and granite have different costing
The average cost of bathroom vanity per sq. feet cost falls in the range of $35 – $135
Wall-mount sink price
Depending on the sink material, sizes, and brands, wall-mount bathroom sink prices vary. From $95 to $1400 with a single-hole knockout, wall-mount bathroom sink, prices vary.
The prices vary based on vitreous, stainless steel, enameled cast iron, porcelain, and terreon sink materials.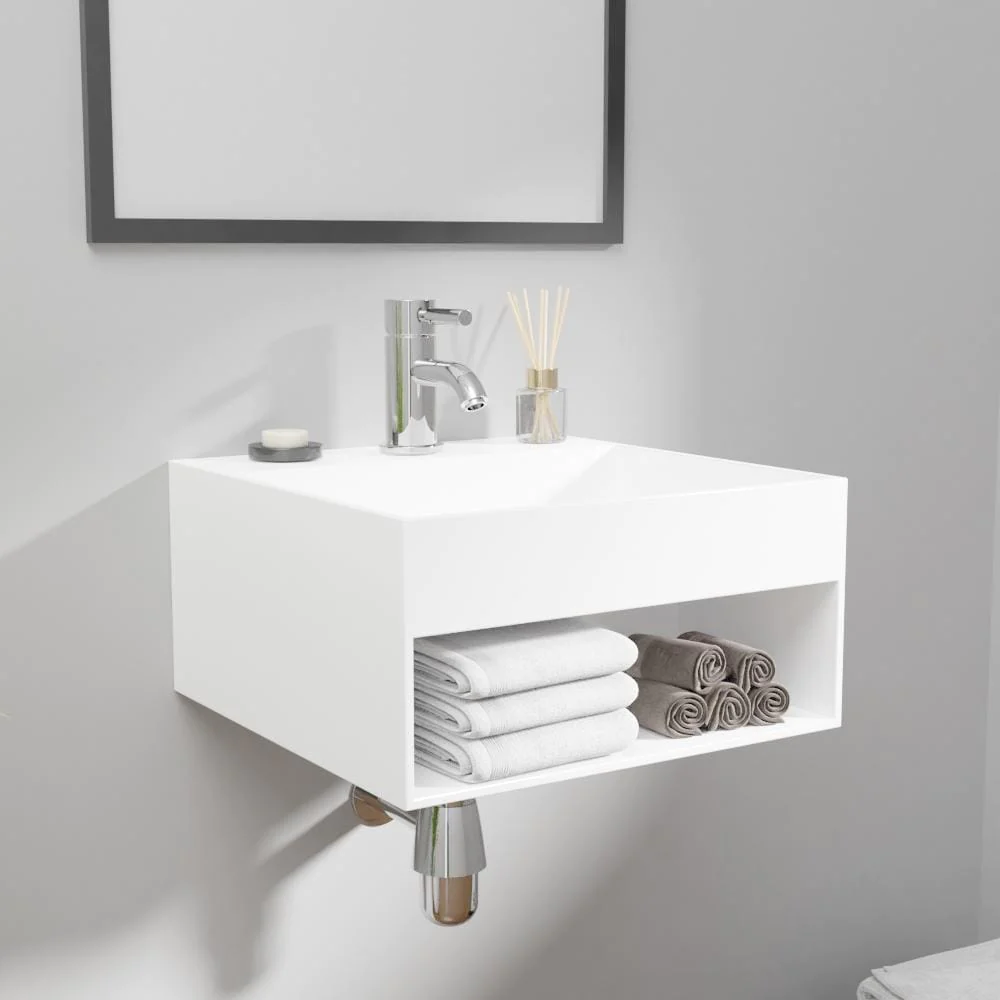 There are one-person to three or even four-person wall-mount bathroom sink available
The price of the bathroom sink also depends on the size of the wall-mount sink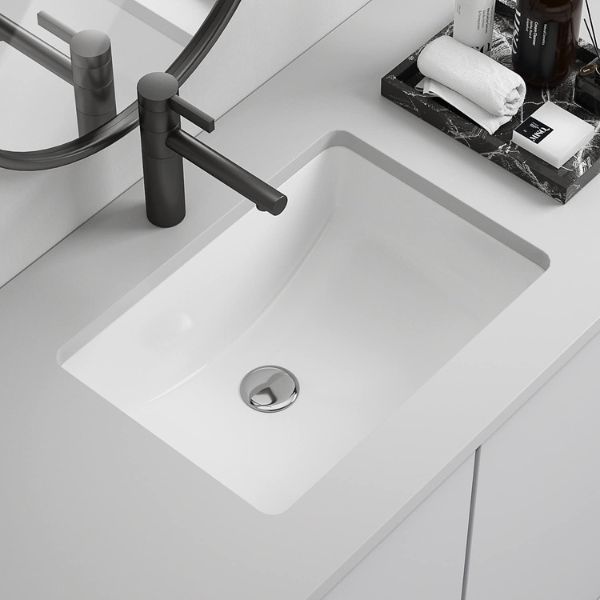 Undermount sinks price
Depending on the type and quality, an undermount sink costs about $75, and the cost range goes above $1000. The majority of undermount bathroom sinks cost $200 to $500. An additional $100 to $200 will be the installation charge.
Undermount sinks are easy to clean, but for the price point it is expensive than drop-in sinks
The quality of the undermount sinks is better than the drop-in sinks
Vessel sinks price
The price of the vessel sink ranges from $120 to $1200, and the price depends on the names, brand, and materials the manufacturer use. This price point is without the installation, faucets, and vanities. The average cost bears around $235.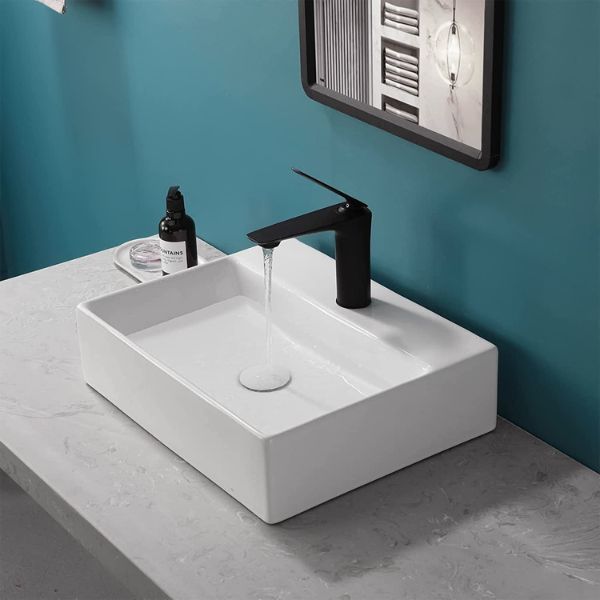 Vessel sink installation is very straight forward, have minimum DIY skills and install
Vessel sinks were high-end designer products but any homeowner can afford it these days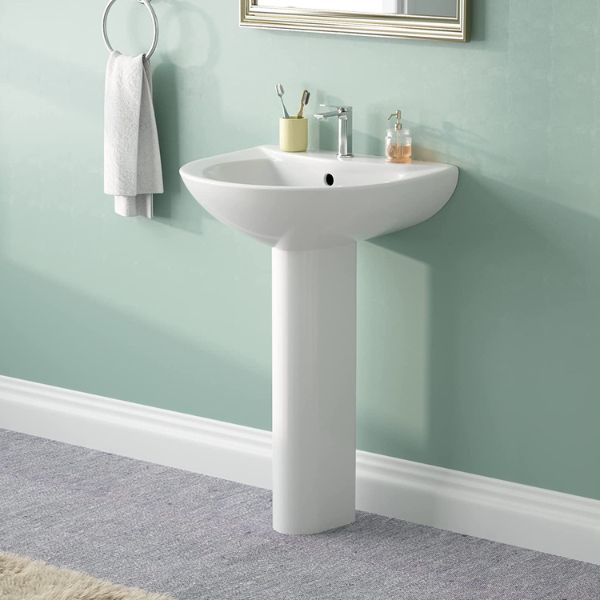 Pedestal sinks price
Pedestal bathroom sink installation depends on the bathroom setup, and the average cost of a pedestal sink ranges from $330 to $730. An average cost of a quality pedestal bathroom sink is $200, and the high-end option of a pedestal sink is over $2000.
The cost of a pedestal bathroom sink will be higher if you plan to open a new pipe or water line
Removal of the old sink will cost you more than $50 to $150
Drop in sinks price
Depending on the materials, quality, and brand, the price ranges from $95 to $500. The average cost of a drop-in bathroom sink is about $150 to $300, and it's without installation. Drop-in sinks are more affordable than undermount bathroom sinks.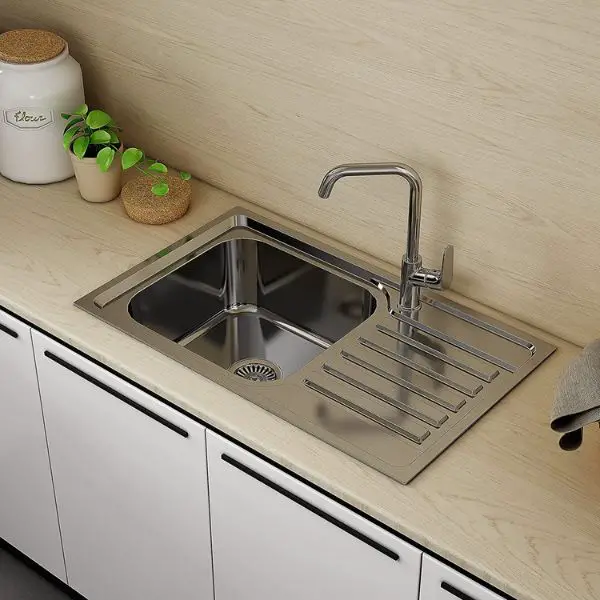 Drop-in sinks are less expensive, and it is about $200 less than undermount sink
Some consider drop-in the old style bathroom sinks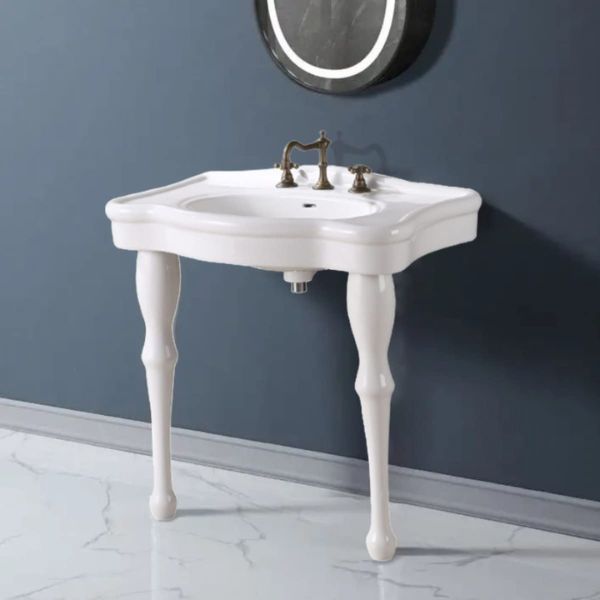 Console sink price
With installation, it takes $400 to $1250 per sink. This bathroom sink consists of the type of sink that every homeowner wishes to buy. These sinks include a sink and countertop. Also, the set of cabinets, drawers, and shelves are featured.
Console bathroom sinks include open space for storage and the large you own higher the price will be
Console sinks are perfect for half bath spaces or small space
Corner sink price
The corner bathroom sink is special for its affordable price and size of the sink. The prices start from $170 to $550 or more.
A corner basin is an excellent solution for small bathrooms, and for its size, design, and compactness, corner sinks are affordable.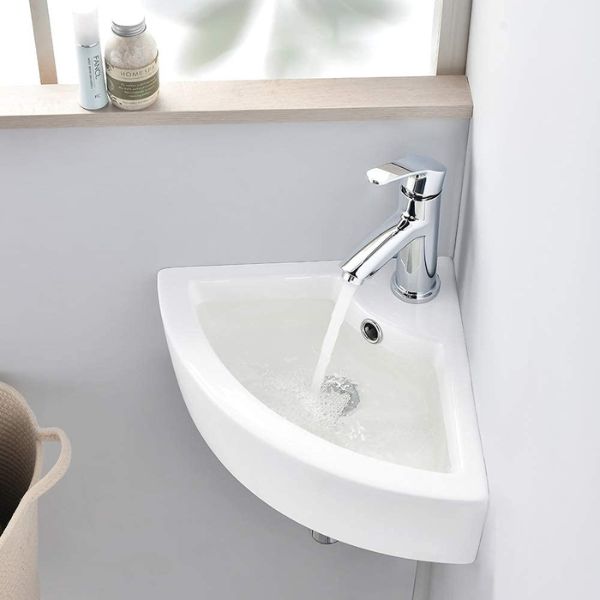 Corner bathroom sinks are affordable, and you can use it in a narrow space or bathroom
Corner sinks are great to use at low space home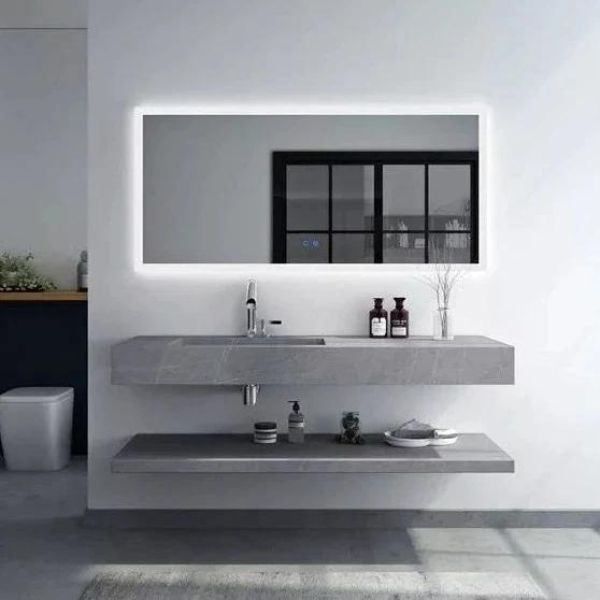 Floating sink price
A floating bathroom sink costs a little extra than traditional bathroom sinks, and the maximum price is $1300. The floating sink price varies from company to supplier and manufacturer; design, size, and quality matter first.
The floating bathroom sink looks modern and features a sleek design for contemporary homes
The floating bathroom is easy to clean, and it shows a rustic sort of style
Trough sink price
Trough bathroom sink includes a traditional design and large bathroom sink sizes, costing around $700 to $1600.
There is a mono ceramic matte black and white colored sink that has separate costing. Matte black costs more than white, around $1200 to $1900.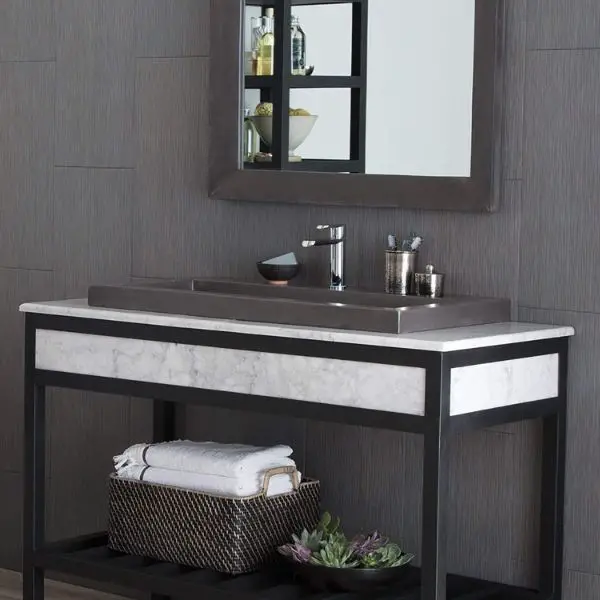 Trough bathroom sinks have large spaces and can include two or more faucets
Trough bathroom sinks are quite expensive as it features large area and faucets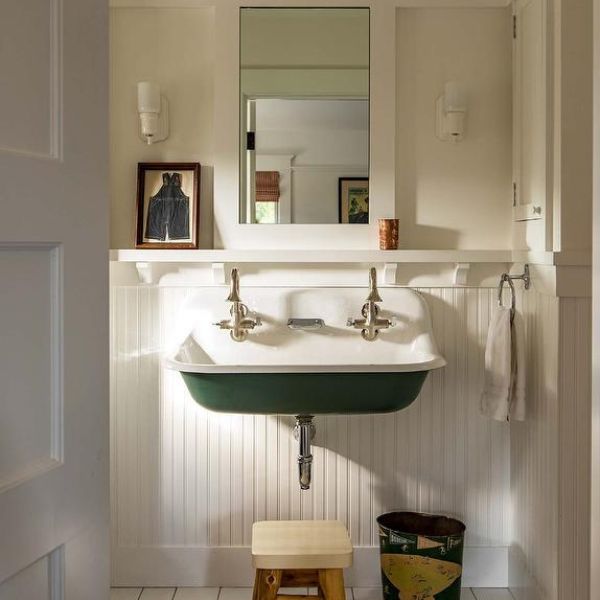 Vintage sink price
Vintage sinks cost $100 to $950 or more. These sinks are the traditional bathroom sink that provides higher visual importance to your bath space. Vintage bathroom sinks are available in different styles and a wide range of materials, such as farmhouse vintage sink or vintage pedestal bathroom sink.
Vintage sinks are not truly antique-style sinks but these are more classic design based sinks
Vintage sinks are affordable and cost-effective with easy to maintain in any environment
Countertop sink price
The bathroom countertop has single and double-sink varieties. This countertop is $100 to $300 for a single and $550 to $1000 for a double –a sink countertop. In addition, the custom-built countertops have a price of $500 to $2800.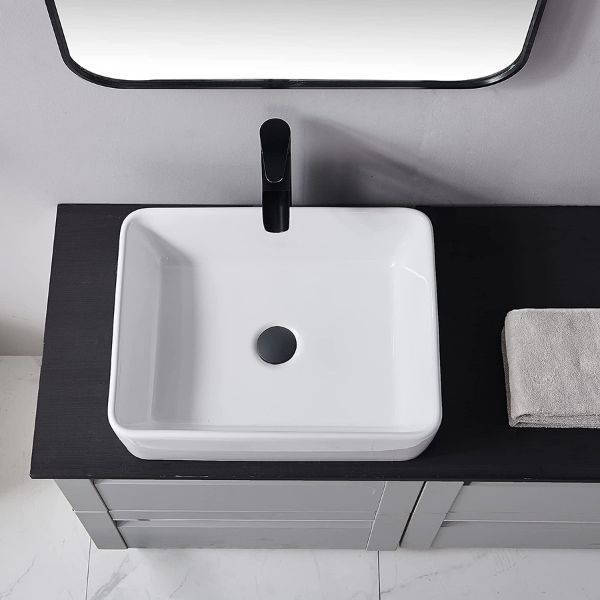 Bathroom vanities have a variety of material types, such as granite tile or laminate tile
The different bathroom countertop material types have varieties of prices  
The Average Cost of Bathroom Sinks by Construction Material
The bathroom sink has many types, and other than sink type pricing, the cost of a bathroom sink can be of different build materials such as ceramic, glass, copper, brass, or stainless steel bathroom sink.
So, you might want to find what a bathroom sink is made of? Let's find out the bathroom sink price by construction materials.
Ceramic sink price
Ceramic sink's average cost is $65 to $4000. are widely used, and it includes an extremely sturdy surface with resistance to chipping, impacts, or scratching.
Your repeated daily usage won't provide any impact on the sink surface. Ceramic is very much harder and smoother than any bathroom sinks.
Ceramic sinks are cost-effective, and compared to porcelain; it's quite low on sturdiness
Ceramic sinks have both low-cost and high-priced products as well
Glass sink price
Glass sinks generally cost an average of $400 to $2000. These sinks are most commonly installed in bathrooms and maintain the vessel style.
Glass sinks come in a variety of colors and designs. Glass sinks generally do not stain or scratch.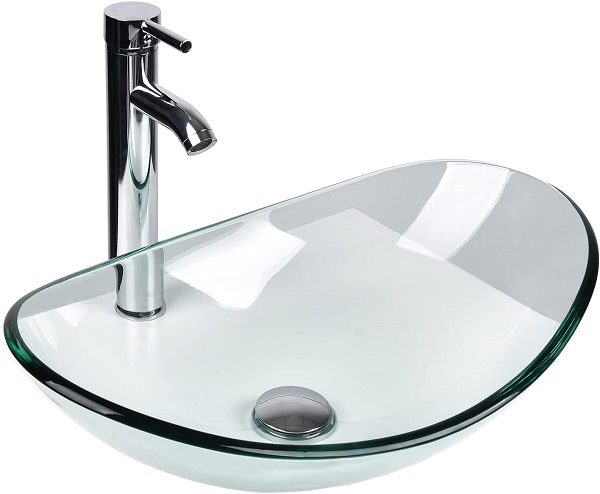 Glass sinks are sturdy and can withstand temperature changes
Pouring hot water on the glass can produce thermal shock, so avoid it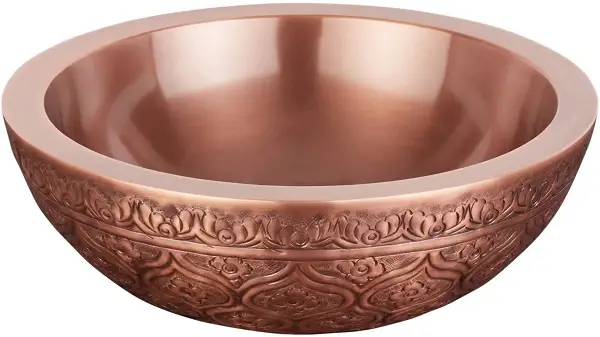 Copper sink price
Copper bathroom sink typically takes $400 to $4000 to install. Copper bathroom sinks can be drop-in, undermount, or vessel-style sinks.
Copper bathroom sinks are durable and last longer when you care properly. Copper sinks are made with heavy material than stainless steel.
The finishing on copper alters over time, especially when not taking good care of it
Copper sinks get lighter when it is used frequently
Brass sink price
Brass sinks cost $150 to $700 per sink. Brass bathroom sinks are solid fixtures for the bathroom. Brass sinks last for many years and don't corrode easily.
Sometimes the natural oxidation process may wear the brass finishing, but it would take several years to happen.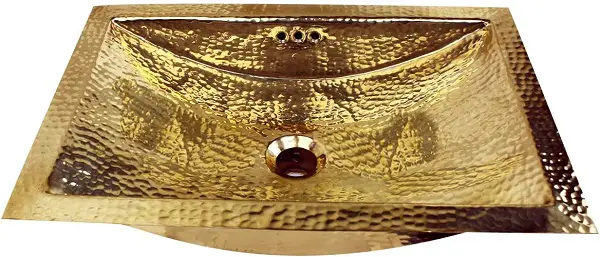 Don't submerge the brass sink in water too much; it would age the brass sink too quick
Brass sinks are proven to destroy bacteria and germs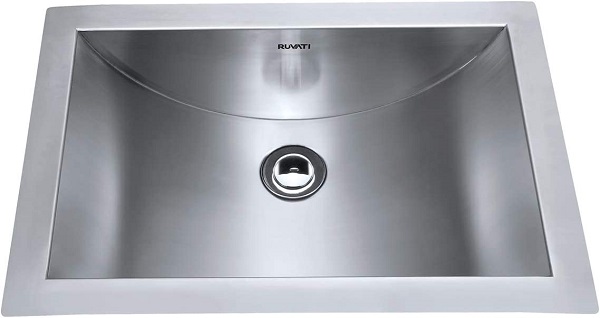 Stainless sink price
Stainless steel bathroom sink costs around $200 to $1500. Different brands, colors, and sizes offer stainless steel kitchen sinks.
This simple, versatile and common bathroom sink is very much in use among people. This is a common-steel type bathroom sink.
Stainless steel bathroom sinks are affordable and contain low cost on installation
Stainless steel is easy to clean but prone to the scratches
Porcelain sink price
Porcelain sinks cost around $90 to $1500 with sink and installation. Porcelain sinks generally go in bathrooms, and it comes in various styles, including pedestal, drop-in, console, wall-hung, and undermount sink.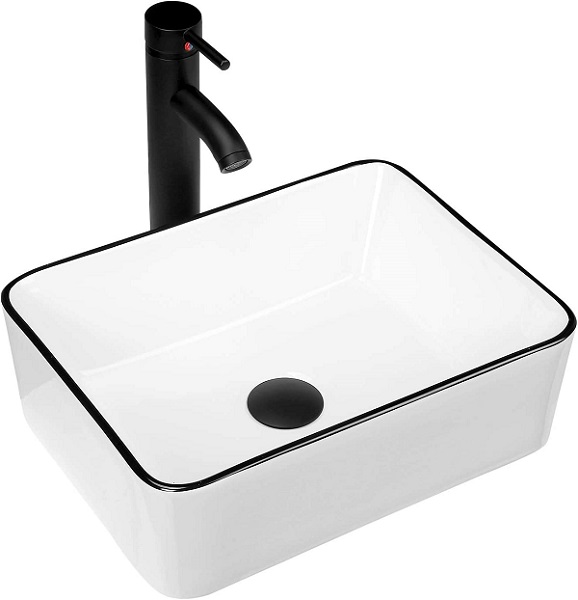 Porcelain sinks cost lower than the other bathroom sink types
Porcelain sinks are available in different colors and designs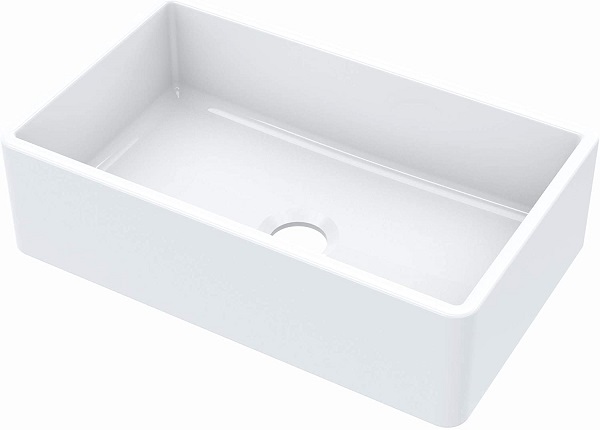 Fireclay sink price
Fireclay costs $300 to $1200 per sink. Fireclay is quite similar to porcelain sinks. The quality of the fireclay is more durable than porcelain as the simpler clay heats more to the fireclay than porcelain.
Porcelain is more prone to discoloration, scratches, or chips, whereas fireclay includes a more durable and sturdy material.
Fireclay bathroom sink includes strong and more sturdy material than porcelain
Fireclay sinks are better sink than vitreous china, and it has more durability
Stone sink price
This bathroom sink costs $525 to $3500 per sink. The stone bathroom sink is easy to clean and maintain, but the drawback of this sink is the cost it takes to install.
Compared to stainless steel or porcelain bathroom sink, the cost of a stone bathroom sink is much higher.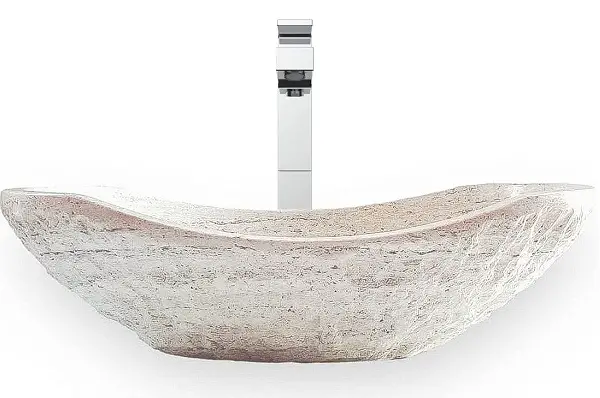 Stone sinks include various shapes, designs, and color finishing
Stone sinks consist of marble, limestone, and natural stone to create superior-quality sink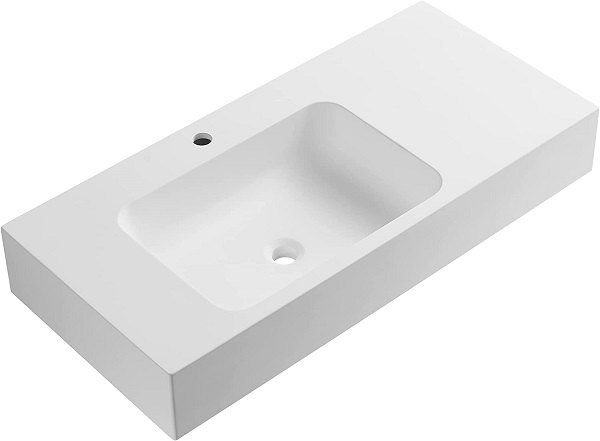 Solid surface sink price
Solid sinks cost $250 to $804. Solid surface bathroom sinks are made of synthetic sheets, polyester, or acrylic resins.
They are extremely durable and non-porous products. The non-porous feature makes it a solid clean surface that involves a simple process to clear the sink properly.
Solid surface sinks can be various types, such as double basin rectangular bathroom sink
Solid surface has different types, simple colors, mostly rectangle or square bathroom sinks
Marble sink price
Marble sinks cost $200 to $5000 per sink. Marble bathroom sinks are the most durable and can withstand rapid water showering over time.
Moreover, marbles are heat resistant and easy to clean with their smooth and clear surface. Marble is more porous than other bathroom sinks.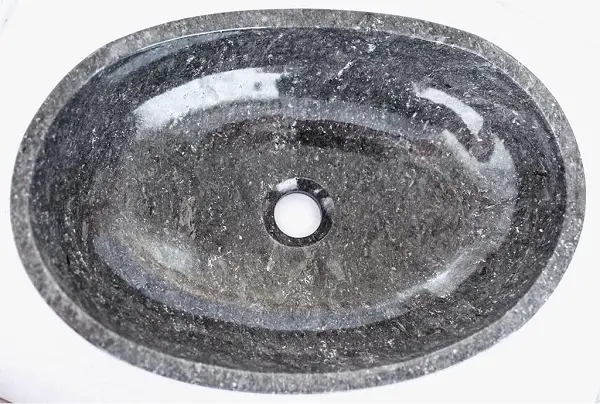 Marble sinks are very charming and beautiful but on the expensive side as well
A marble sink's price can be $100 per sq. foot, and it can go over $200 as well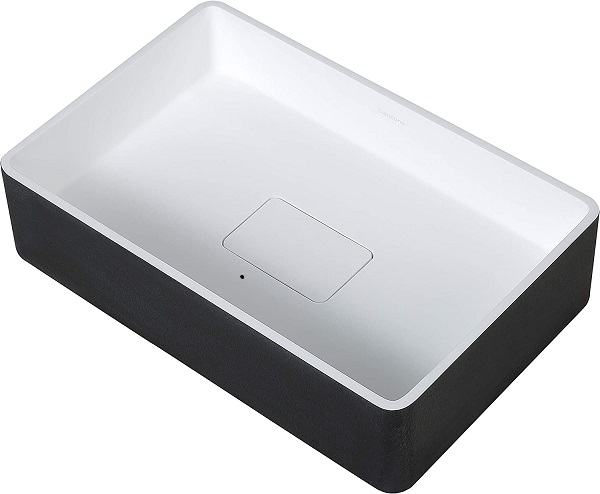 Acrylic sink price
An acrylic bathroom sink costs $150 to $400 per sink. Acrylic bathroom sinks are easy to install when compared to porcelain.
As acrylics are antimicrobial, it is ideal for higher uses areas such as bathrooms or kitchens. Acrylics are lighter than porcelain bathroom sink.
Acrylic sinks can last long for decades without any kind of deterioration or wearing
These bathroom sinks are very easy to clean and maintain as well
Concrete Bathroom Sink
Concrete sink costs $150 to $600 per sink. Concrete sinks can last more than 50 years if regular maintenance is taken. It can last without even wearing a bit, whether there is overwater flow or you use the sink on a daily basis. But in order to maintain the concrete's stability, you need to avoid using abrasive scrubbing pads for further scratches.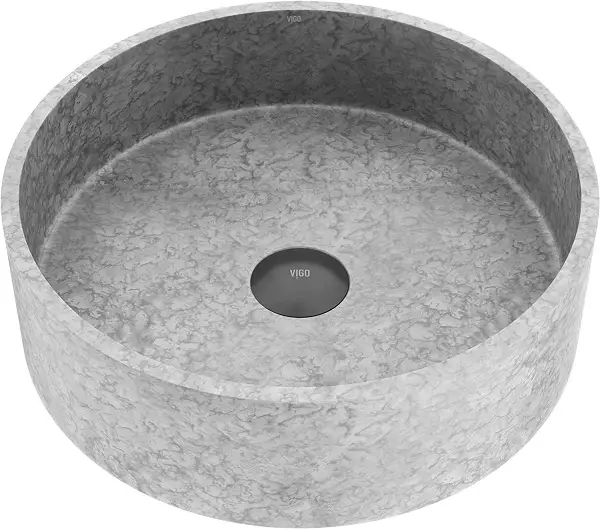 Concrete sinks are cost-effective and more durable than any bathroom sinks
Concrete sinks are inexpensive, and cleaning with vinegar is more suitable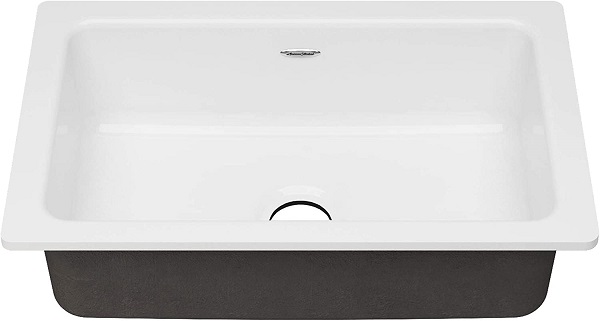 Cast Iron sink price
Cast iron is durable and usually costs $300 to $900 with installation. Cast iron is easy to clean and long-lasting, but the finishing can wear over time.
Cast iron is extremely heavy, durable, and attractive. Cast iron sinks are unique and difficult to remove.
Cast iron is made with hard porcelain enamel, and this provides durability in it
Cast iron is more long-lasting and more durable than any other bathroom sink types
Bronze sink price
These sink types cost $200 to $2100 per sink. Bronze sinks consist of three main bathroom sinks: drop-in, undermount, and vessel sinks.
There are also other types of bronze bathroom sinks that include design and price differences.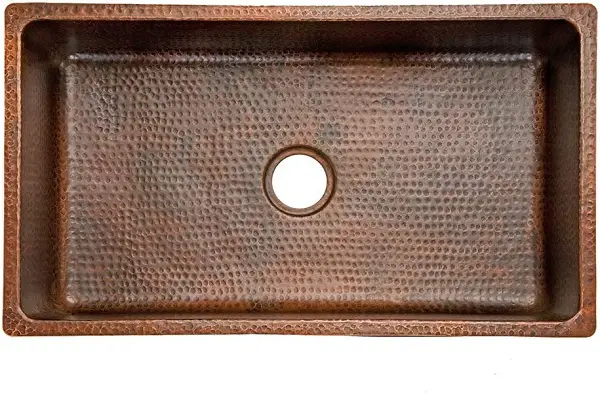 Bronze sinks are durable but need to take proper care for maintenance
Bronze sinks are medium priced, but the price depends on the finishing touch and design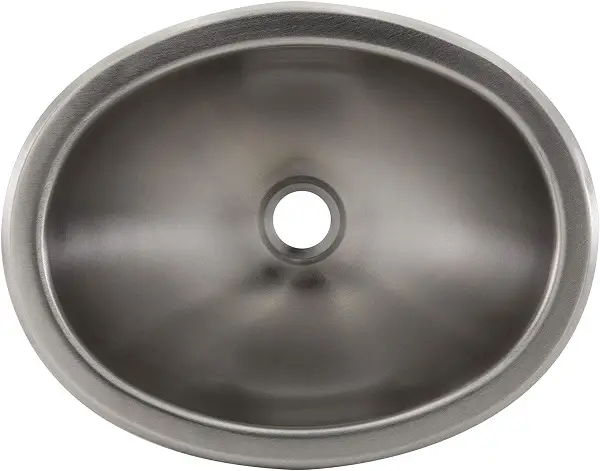 Metal sink price
Metal bathroom sink costs around $61 to $2500. Different brands, colors, and sizes offer metal kitchen sinks.
This versatile and common bathroom metal sink is very much in use among people. Metal sinks can be undermount or vessel-type sinks as well.
Metal bathroom sinks are affordable and contain low-cost installation
Metal sinks are easy to clean but prone to the scratches
Resin sink price
Resin bathroom sink costs around $102 to $1200 per sink. Resin bathroom sinks can be both stylish and simple in design.
They have durable and renewable resin basins that are better than acrylic and cast iron sinks. Resin bathroom sinks are superior and provide a scratch-free and long-lasting experience for a lifetime.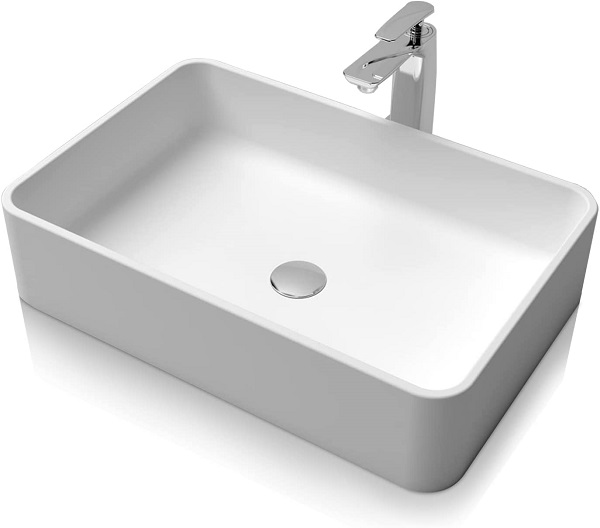 Resin sinks are affordable and easy to clean
Resin sinks look like granite or quartz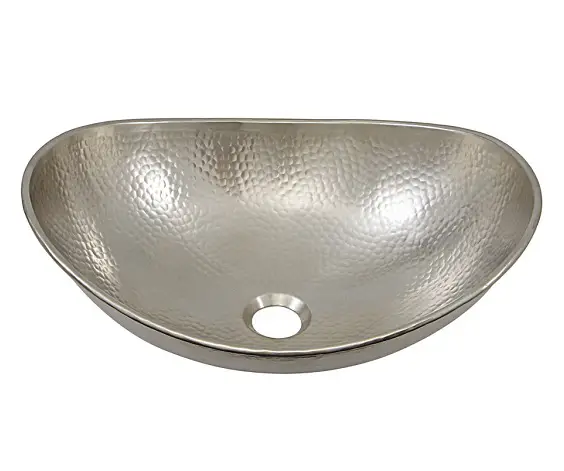 Nickel sink price
This bathroom sink costs around $200 to $600. Nickel bathroom sinks are extremely durable and easy to maintain. Nickel sinks don't let dents and scratches occur over time. Nickel bathroom sinks are durable and easy to maintain, even if the usage of this sink is heavier.
Nickel sinks require regular maintenance as the nickel may wear out over time
Nickel sinks are durable and scratch resistant, and affordable sinks for bathroom
Granite sink price
Granite sink costs $600 to $2500, including the installation. Granite sinks are mostly used in kitchens or bathrooms and consist of a variety of styles for vessels and farmhouses. Granite composite doesn't require the sealing process, unlike pure granite.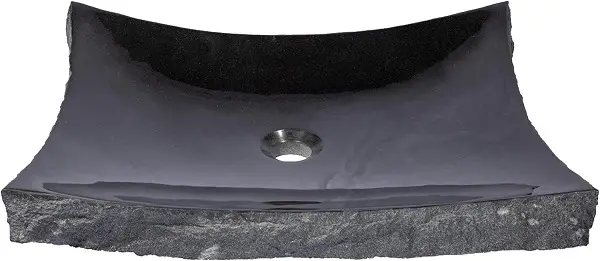 Granite composite is another kind of looks-like granite that is much lighter than pure granite
Granite composite sinks are generally undermount style of bathroom sinks
Average Price of Bathroom Sink in 2023– Chart
When you choose different types of bathroom sinks, they contain different arrays of price points. If you want to install a new bathroom sink, the cost includes between $580 and $2000. This also covers the cost of faucet installation. So, different brands and materials have various prices.
So, have a look at the chart and see the average pricing of bathroom sinks that covers installation too.
| | | |
| --- | --- | --- |
| Sink Type | Price | Average Price |
| Drop-in | $150 – $950 | $150-$300 |
| Corner | $170 – $1350 | $170 – $550 |
| Vessel | $250 -$2000 | $250 |
| Undermount | $240 – $1500 | $250 – $1500 |
| Wall Mount | $250 – $1050 | $300 – $500 |
| Pedestal | $300 – $1100 | $400 – $600 |
| Console | $400 – $1250 | $500 – $650 |
Material Type
| | | |
| --- | --- | --- |
| Stainless Steel | $200 – $1500 | $300 – $700 |
| Composite | $300- $600 | $300 |
| Cast Iron | $300 – $900 | $450 |
| Glass | $400 – $2000 | $450 – $1500 |
| Copper | $400 – $4000 | $550 – $2000 |
| Granite | $600 – $2500 | $800 – $1200 |
| Porcelain | $90 – $1500 | $150 – $750 |
Top Rated Bathroom Sink Brands to Consider in 2023
If you are looking for a bathroom sink to be your bathroom upgraded or replaced the sink, keep in mind that there are many sink brands to choose from. If you don't know where to start finding the accurate and trusted bathroom sink, here are some of the trusted brand names. Check out.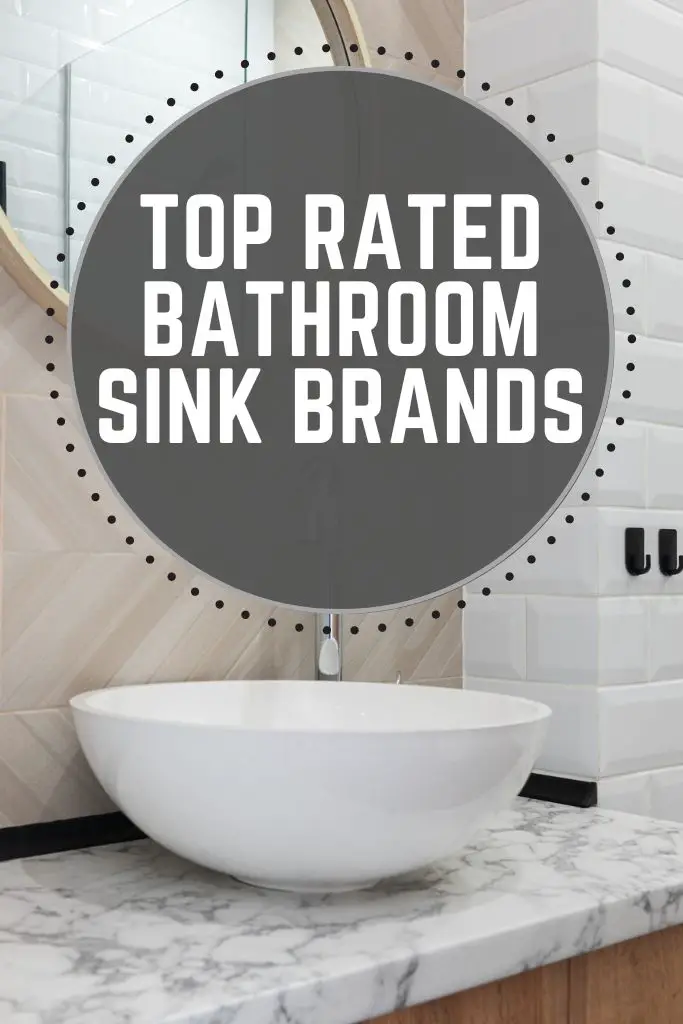 Kohler
Established in 1873, Kohler has been one of the dominant forces in the sink business and a top-tier sink brand. They have a wide variety of sinks that contains cost-saving, inexpensive, sturdy, and expensive products. Also, Kohler has a wide range of styles to choose from, so they always have amazing products for you. They have a one-year limited warranty on each product they sell.
Kraus
Kraus delivers various bathroom, and kitchen sinks with various colors and materials to suit any home. Their product is long-lasting and provides durable shine and a good look. Kraus provides a lifetime limited warranty on their products to take care of their customers and back up their sinks.
Ruvati
Ruvati is quite popular among different sink brands; they are also durable and good for long use. Founded in 2009, this company offers a sleek and smooth design. Ruvati sinks are sleek and provide your home with a modern feel. Also, Ruvati products will give you an environmental boost.
Luxier
Luxier is a prominent USA-based brand that makes great sinks for bathrooms and kitchens. They are inspired by European design and provide a modern feel to their products. They are one of the popular brands in the USA, and the Luxier sink comes with a two-year warranty for US customers.
Where to Buy Bathroom Sinks?
There's no doubt that a bathroom sink is one of the most used bathroom accessories. So, choosing a bathroom sink requires an elegant and polished look to ensure your bathroom gets an outstanding setup. Here are some of the bathroom sink shops you can add to your favorites.
Lowe's (One of the best places to buy bathroom accessories)
Wayfair (Wayfair includes a large bathroom sink collection and other bathroom accessories)
The Home Depot (Shop by sink types, size, or style at the same time)
Signature Hardware (Shop sink by categories and browse through many more designs)
How much does it cost to install a bathroom sink and faucet?
The installation cost of a sink depends on the area, location, and zip code you select. If you select California, USA, the zip code starts with 902, and the bathroom sink here will cost you $416 to $625.41. The cost of a sink also depends on the job size, conditions, or finishing touch you choose.
So, calculate the installation cost of California, USA is-
Bathroom sink installation cost- minimum $105 and maximum $250
Labor work cost- minimum $280 and maximum $339
Standard supplies for installation- minimum $31 and maximum $36
Removal of old sink cost- minimum $15 and maximum $93
But the average cost per sink is $177 per sink. With labor and materials average cost per sink is $520, and its cost range can be $416 to $625.
DIY vs. Professional Installation
Homeowners tend to do the DIY plumbing most of the time. Basic plumbing, such as leaky faucets, clogged drains, or installing a new shower head, is quite easy to handle. But some work requires major attention, and fixing or installing bathroom accessories requires a professional hand.
Find the most deserved plumber to select for the sink installation, or try installing it yourself. But installing a sink is not a small task, so you need to leave that to a professional. Also, while hiring a plumber, you need to find an electrician for electric fixtures; for cabinet modification, a contractor is required, and a handyperson who can do the other miscellaneous works if modifications require.
As this is a home fixture, you'll likely keep it for decades, don't think about the expense. This sink will add great value to your home.
DIY bathroom sink installation cost
You can install a new bathroom sink if the rough plumbing part is done. Some of the sink installations require careful observation while installing.
Drop-in sinks are easy to install, whereas pedestal, wall-hung, and console sinks need bracing against the wall. Undermount sinks take 24 hours for the epoxy to take effect for complete installation.
So, only drop-in sinks are easy to install, but the rest of the types require technicians or plumbers.
Average DIY Bathroom Sink Installation Cost
| | |
| --- | --- |
| Cost Item | Average Cost Range |
| Bathroom sink | $50 – $500+ |
| Faucet | $30 – $300+ |
| Drain assembly | $10 – $50 |
| P-trap | $10 – $50 |
| Plumbers putty | $5 – $10 |
| Silicone caulk | $5 – $10 |
| Wrenches (adjustable, pipe) | $10 – $30 each |
| Plumber's tape | $2 – $5 |
Total cost range: $122 – $955+ (excluding tools and supplies you may already have on hand)
How Much Does a Plumber Charge to Install a Bathroom Sink
The average cost of a plumber charge for installation is $200 to $500, whereas sink removal adds $30 to $150. The cost of installing bathroom sink plumbing is $450 to $1800. Generally, plumbers charge for installation based on the type, model, and cost of the sink.
Frequently Asked Questions (FAQ's) about bathroom sink price
Is the bathroom sink the same as the kitchen sink?
Bathroom sinks are for limited work, while kitchen sinks get bigger and larger for dishes and cups. Bathroom sinks are meant for washing hands and face and small tasks.
What Do bathroom sinks come with?
A bathroom sink comes with a faucet, basin, drain, and other accessories. If you buy a console bathroom sink, it comes with a sink and a countertop.
What bathroom sinks are in style 2023?
Colorful sinks, beautiful stone, texture, and special hardware with sleek lighting are in style and trend in 2023.
What is the best material for a bathroom sink?
Stainless steel is the best material for bathroom sinks where the corrosion resistance and properties of steel are required to maintain.
Are all bathroom sinks the same size?
No, there is an obvious size difference according to your bathroom space. Basically, there are no standard or minimum sizes for bathroom sinks.
What is the standard bathroom sink size?
The most used sizes are 16 to 20 inches bowl in diameter, and most rectangular bathroom sinks are 19 to 24 inches wide and 16 to 23 inches front to rear.
What is the smallest bathroom sink size?
The smallest size of the bathroom sink size is 16 inches and it is generally found as rectangular undermount bathroom sinks.
What size sink for 30-inch bathroom cabinet?
If your cabinet is 30 inches wide, then a 22-inches long sink is the best option for the cabinet. The maximum sink length you can get is 28 inches.
Final Words
The bathroom sink is no doubt an indispensable component of your bathroom. Bathroom sink prices depend on the sink's types, sizes, coloring, or finishing.
Choose your perfect bathroom sink according to your bathroom size and install it with the expert's cooperation. Follow our pricing guide for purchasing your sink from top-rated brands.