Yes, they are! There are reasons behind this. The price will determine the effectiveness of your lenses. There are a lot of lenses to choose from. Amidst the variations in lenses, Canon's 2 significant lenses are quite fascinating to all photographers; those are USM and STM. Why is that? What are the differences between Canon USM vs STM Lens?
In this article, we are going to cover almost everything about the USM and the STM lenses. Both types of lenses are autofocus lenses that have autofocusing motors inside.
Need to mention, not all the lenses have autofocusing motors. For example, some Nikon cameras have autofocusing motors inside the camera body instead of the lens. In contrast, Canon has this motor inside its lenses.
Without further ado, let's dig deeper.
Camera Autofocus and its Chronology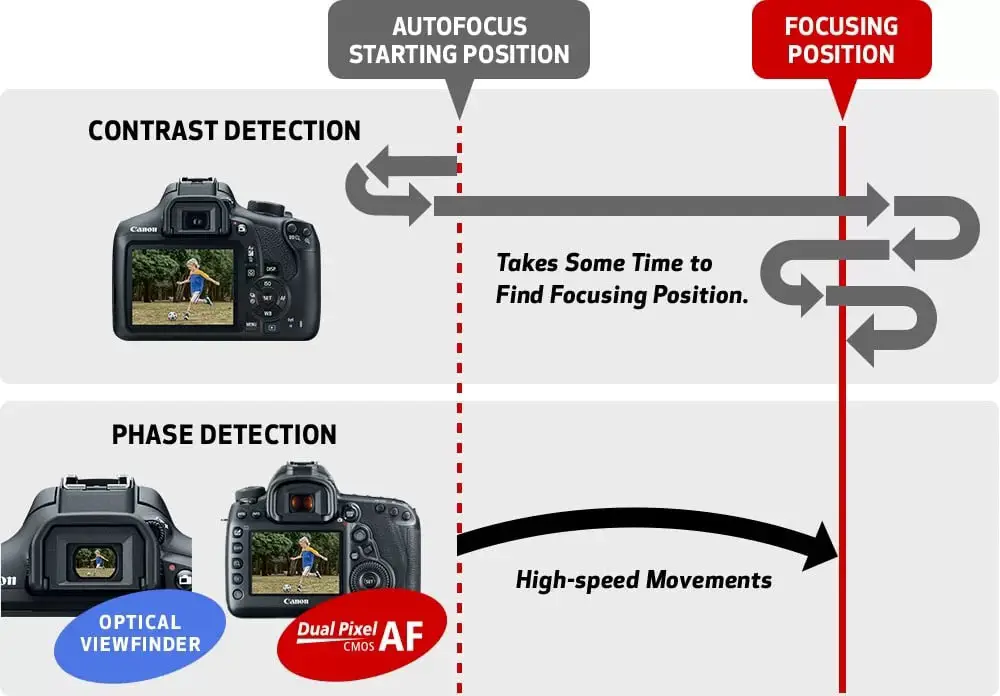 Looking back at the history of autofocus technology, we can see that the first widespread auto-focus camera was Konica C35 AF. In 1977, by using the 'Visitronic' AF system, Honeywell produced this camera.
The later chronological advancements helped the autofocus lens reach another new phase; those are-
1978. The first autofocus single-lens reflex camera was Polaroid SX-70 Sonar OneStep.
1981. Asahi Optical Co. Ltd. built the first autofocus 35 mm SLR, Pentax ME-F. It was manufactured by using a focus sensor and motorized lens together inside the camera body. Following this concept, Nikon built their first autofocus camera, 'F2AF'.
1985. Nikon Released 'The Minolta 7000,' the first SLR having integrated an autofocus system. To put it simply, both the drive motor and the AF sensors resided inside the camera body.
1987. Canon upgraded their motorized lenses with the EOS- Electro-Optical System. This system included 2 types of autofocus motors, those are-
Standard permanent magnet DC motors, the inexpensive ones.
Novel piezoelectric ring motor, the expensive one.
All the manufacturers demonstrated their unique autofocus systems; however, the internal structure was nearly comparable. By placing the autofocusing motor inside the lens, Canon brought the first revolutionary changes.
Canon USM Lens Overview
In 1987, the journey of the USM lens commenced. The full credit goes to Canon for such an astounding achievement.
How is Canon USM Lens?
USM stands for Ultra Sonic Motor, which is an auto-focus motor that lies inside the Canon Camera. Like other electric motors, USM doesn't have magnetic coils to function. Rather it depends on a high-frequency vibration that spins fast soundlessly.
Canon brought the first upgrade in camera lenses by using an ultrasonic motor. It used an EF 300 mm f/2.8L USM lens as an in-lens motor. That created a big stir in the international photography industry at that time.
Having such a motor helps the lens to get soundless and perfect focus quickly. It is very convenient for wildlife photography.
There are 3 types of USM Lens.
Ring-type USM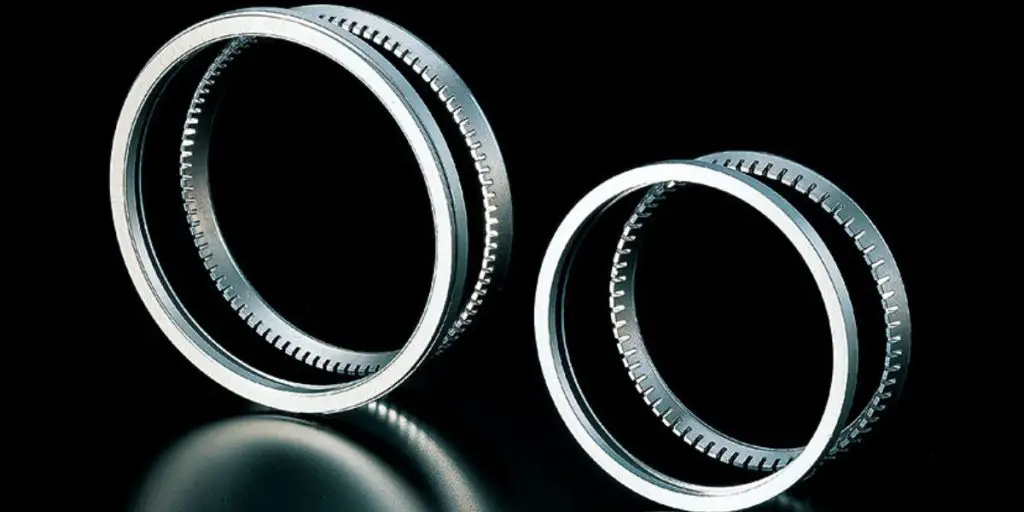 Canon introduced ring ultrasonic for AF lenses in 1990. Later all other AF lens manufacturers implemented this technology as well. This lens has an ultrasonic motor having no gear that comfortably fits in the circular barrel of the lens. Thus the lens drives the heavy lens group to rotate fast.
Ring-type USM lens allows full-time manual focus and consists of a group of lenses. Those are a plain ring named rotor and a flange-shaped toothed ring named stator.
An elastic metal body and a Ceramic piezoelectric element together form a stator. So, when one ring moves, the other ring also rotates synchronizing.
Micromotor USM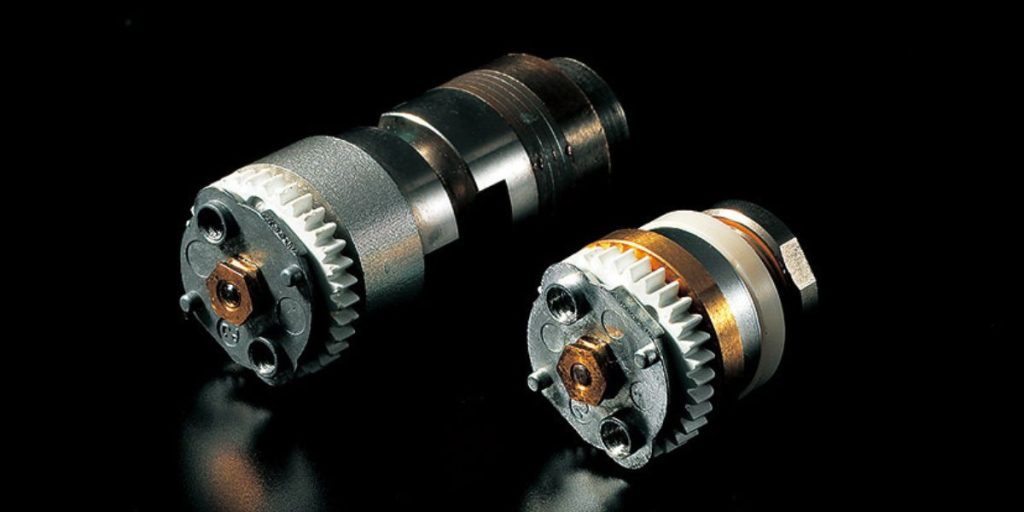 This type of USM lens has gears and operates in a similar process to the ring-type USM.
It was created to cut down USM lens costs and to fit in different lenses regardless of the barrel's size.
It has a micromotor where the rotor, stator, and drive gears are placed together to function as a unit. Need to mention, this lens does not weigh much, half of the ring-type USM motor.
Micromotor USM has another downsized version known as 'Micro USM II.'
Nano USM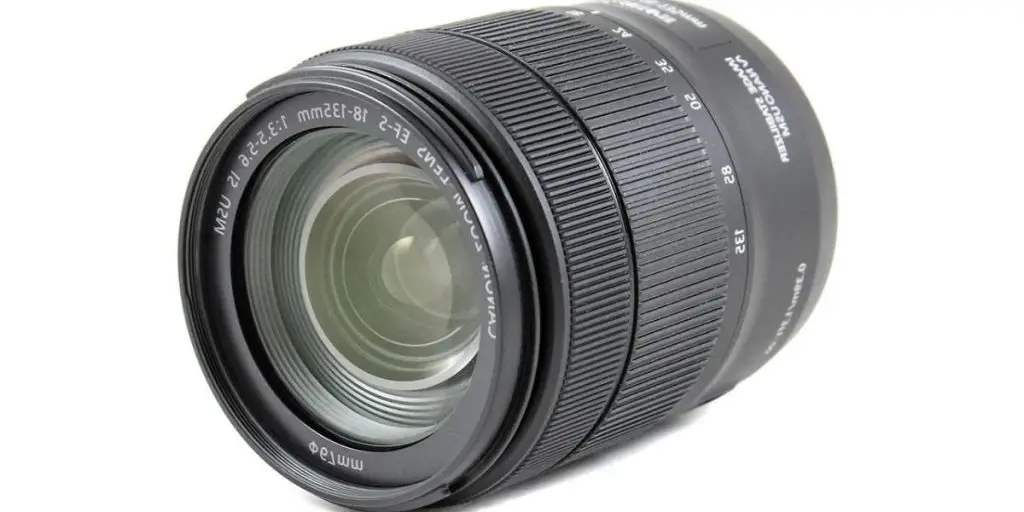 Canon's latest invention of the USM lens series was the Nano USM. In 2006, the EF-S 18-135mm f/3.5-5.6 IS USM was brought forth before the global photographers. Canon Nano USM Lens
This lens results in smooth and fast autofocus with absolute speed control.
Nano USM consists of a microchip-shaped ceramic piezoelectric element and a slider. When the slider gets any ultrasonic vibration, it causes linear movement, which is responsible for the focusing movement of lenses.
What are the Benefits of a USM lens?
USM lens is the most used autofocus (AF) motor among the Canon EF lens series. Inside this lens, ultrasonic vibration energy is converted into rotational force. This force helps the lens move.
Such lenses are better for taking still photos. So, the main clients of such lenses are professional photographers, even though these lenses are a bit pricey & heavy.
Using the USM lens has a lot of perks, for example-
These lenses are mainly made for taking photos.
Such lenses are fast focusing.
Capture soundless images.
Our Selection of Best Canon USM Lens
| | | | | |
| --- | --- | --- | --- | --- |
| | | | | |
| Canon EF 85mm f/1.8 USM Lens | | | | |
| Canon EF 100mm f 2.8L IS USM Lens | | | | |
| Canon EF 50mm f/1.4 USM Lens | | | | |
| Canon EF 24-70mm f/2.8L II USM Lens | | | | |
| Canon EF 16-35mm f/4L IS USM Lens | | | | |
Canon STM Lens Overview
STM Lens is a type of autofocusing motor that lies inside the Canon lens. Canon introduced the first STM lens with Canon EF 40mm lens in June 2012. This lens was the first EF Pancake lens that Canon brought.
How is Canon STM Lens?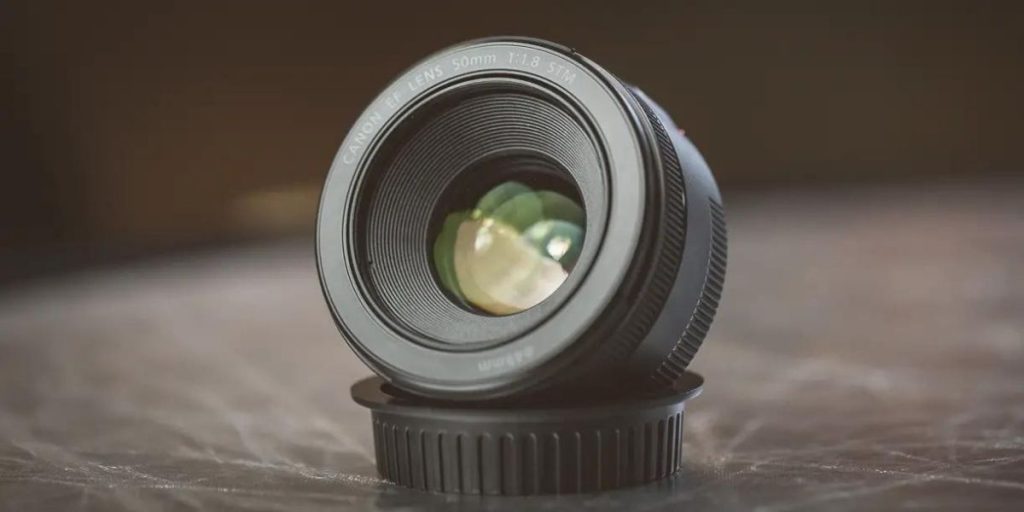 STM stands for Stepping/ Stepper/ Stepped Motor. This motor does not have any cacophony and helps the lens focus the subject quietly. Canon STM Lens
The primary purpose of publicizing this lens was to solve the issue of noise during shooting. Therefore, having a focusing capacity of nearly silent and smooth shooting, this lens is efficient for recording video as well as shooting photos.
Inside the motor, the shaft rotation consists of a number of pulse rotations. Due to digital pulses, the shaft gets an easy rotation. Thus it converts into mechanical rotation.
There are 2 types of STM in Canon lenses-
Gear type STM
Gear-type STM is a compact STM motor. These motors are made to work in smaller lenses. It has a set of helical gears. These gears help drive focus. So, when those gears get to work, a low residual sound comes out of it.
Lead-screw type STM
Among the STM lenses, lead-screw type STM lenses are larger. Lead-screw motors are affordable and don't have complications in manufacturing. These motors function silently, which is very convenient for camera lens applications. That is why these types of lenses are quieter and more speedy and serve their purpose perfectly.
What are the Benefits of an STM lens?
An STM lens has a mechanical system that leads the lens to autofocus. However, it has focus-by-wire, meaning the focus ring is not mechanically attached to other mechanisms. Even though some benefits cause this lens to still work on-
STM lenses make a nearly inaudible sound.
You get smooth focus.
One of the best choices for videography.
It provides the best shot with an EOS camera.
Our Selection of Best Canon STM Lens
Canon EF 50mm f/1.8 STM Lens

Canon EF-S 24mm f/2.8 STM Lens

Canon EF-S 55-250mm F4-5.6 IS STM Lens

Maximum: 250 
Minimum: 5.5

Canon EF 40mm f/2.8 STM Lens

Canon EF-S 10-18mm f/4.5-5.6 IS STM Lens
What are the differences between canon STM and USM lenses?
When we say USM lens vs STM lens, STM stands first comparing the latest update. Still, the speed of USM is unbeatable.
Both these lenses consist of some upsides and downsides which need to be regarded while buying a lens. We have listed the major key points below, so check the table out.
| | | |
| --- | --- | --- |
| | | |
| | | Stepping/ Stepper/ Stepped Motor |
| | Autofocus motor not smooth | |
| | | |
| | Works better for shooting photos | Much preferable choice for shooting video |
| | | |
| | A bit louder than the STM | |
| | | Has customized technology |
| | | |
| | | STM lenses work well but not as good as USM |
| | | |
| | Most professional-grade people use this lens. | This lens is way better for amateurs and beginners. |
Video Overview" STM vs USM Lenses
What to Look for in a Camera Lens?
The lens is called the eye of a camera. So, buying a camera lens is a grave concern of yours.
You shoot any model or product provided that you are a professional photographer of a particular niche. Or you might want to capture the significant moments of your life by taking a look for a long time. In the end, you need to have the perfect images in your hand.
You can have better images afterward by taking post-production photography services. But first, you need to have your photos in hand with the subject focused. Therefore, the best shot is going to depend on the lens eventually.
If you want to get the desirable results, make sure you use accurate lenses that complement your camera. In most cases, cameras having interchangeable lens options satisfy this need. If you have such a camera, you have probably attempted a wide range of lenses.
Your camera is a sensitive device, don't randomly pick some lenses up but later find that those ultimately frustrate you! There are some facts, features, and matters to consider when you buy a camera lens. What are those?
Prioritize your requirement
Either for your passion for photography or professional reasons, you need good photos with clearly focused subjects. What is it you want to capture? Which field of photography is your area of interest?
Not all the lenses are going to address your needs. Depending on your purpose, lenses are bound to vary. Let's show you what it means.
If you are a landscape photographer, you need a lens that has a wide angle.
Let's say you are a nature lover. Not only natural scenery but also animals, and birds are the subject of your focus. Hence, being close to the subject is not always possible. Get a lens that allows you to get close-up shots without being close to your subject.
If you are an ardent photographer of macro photography, without a doubt, go for a macro lens.
By paying attention to your subtle needs, you will be able to find the best solution for your camera.
Which lenses complement your purpose?
A wide range of lenses is out there in the market to meet the requirements of photographers. No matter what your camera brand is—Canon, Nikon, Sony, or another—you can always find a compatible lens for your camera.
But first, you have to understand which lens you need. Ask around what other photographers in your field or have your camera use—surf the internet to find the most well-founded solution.
Check the focal length
The focal length is one of the crucial matters of consideration when you are going to buy a lens. Many people confuse it with the size of a lens which is wrong. It is a measurement of the lens and the image sensor while focusing on the subject.
Let's say you are shooting your subject from exactly the same distance.
The shorter the focal length is, the larger it will cover the outside area. It means you will get a larger extent of the view in your images.
On the contrary, the larger the focal length is, the shorter scenery you will get to capture.
The zoom capability of the lens depends on the focal length. You will get zoomed in as much as possible when there is a higher number.
There are various focus lengths intended to serve photography purposes. Those lenses are designed and manufactured so that they will be advantageous for a particular type of photograph. A list of different lenses is shown below-
This lens is called a super-wide or ultra-wide lens. The usual focal length is between 8-10 mm for a circular image and 15-16 mm for a full-frame image.


This lens is called a super-wide or ultra-wide lens. The usual focal length is between 8-10 mm for a circular image and 15-16 mm for a full-frame image.
This lens is best for creative, funny, panoramic, architecture or natural photography.

The kit lens has 18-55 mm of the focal lens, which means it can be used for wide standard, standard and in cases, telephoto standard.


Street, portrait, landscape; it will capture any type of photograph fine.

There are variations in prime lenses from 20 mm to 600mm.


This lens excels in wedding, documentary, street and portrait photography.

This type of lens ranges from 24mm to 35mm.

Generally great for landscapes, interior, cityscapes, forest and architecture photography.

The most commonly used normal lens is 50mm, but focal lengths between about 40 and 58mm are also considered normal.

Can be used from close-up portraits to landscapes photography.

The focal length of the zoom lens starts from 50mm up to 300mm.

Best for wildlife, wedding and portrait photography.

There are variables in focus length, but the most popular one ranges between 90mm and 105mm.

Suited for close-up shots, detailed photography.

Lens ranges from 85-300+mm; super-telephoto Lens up to 2000mm.


Best fit for wildlife, sports or astronomy photography.
Take a gander at the aperture

The aperture is the setting that controls the light inside the lens. This setting is adjustable, and all the lenses have a maximum and a minimum aperture. A larger number means a small aperture, whereas a low number means a larger aperture.
A lot of light can penetrate through the lens when it is set in a small aperture. Because the lenses remain wide open, making the subject focused. However, the background remains blurry.
On the other hand, the smaller the aperture number is, the less light it allows. And thus, the photo becomes more conspicuous.
So, when buying a lens, it is recommended to pay special attention to this portion.
Don't forget to check reviews
Clients review is undoubtedly an excellent source for finding the upsides and downsides.
You have shortened your list and are ready to pay a reasonable amount to get your desirable lens; check some reviews. Some actual users will help you have a nearly real-life experience, such as how it works, its weight, focusing capability, the sharpness of photos, etc.
What is your budget?
Lenses with good focus do cost a little more and are manufactured well to serve the purpose right. The more clear-cut the focuses are and the larger the apertures are, the heavier the lenses will be, and so are the prices. Being the best of the bunch, such lenses are mostly used by professionals.
However, some lenses don't cost much like high-priced ones. Still, those perform just fine.
If you require high-focused lenses but exceed your budget, you better go for a pre-owned lens; you will get one at a reasonable price.
Now that you know what you should do before buying a lens, you can create a shortlist by listing your requirements. Then search for the lenses that meet those requirements.
Some sites buy and sell cameras and their gear; there are e-commerce sites as well. So, check thoroughly and get it.
FAQ's
What are a usm and a stm lens?
Stepper Motor lens is abbreviated as an STM lens, and Ultrasonic Motor is the acronym for USM lens. Both the STM and USM lenses are autofocus lenses of Canon.
What does stm & usm lens do?
Both these lenses are unique in their way and have specialized purposes of fulfilling. STM lenses are most suitable for videography, while USM lenses are best for fast focusing.
What does the mm mean on a camera lens?
MM is the short title of a millimeter. MM measures the focal range. That is the distance between the sensor of a camera and the conjunction point of a lens.
How long does a camera lens last?
In general, the longevity of a lens varies. However, depending on manufacturing quality, usage parts, and maintenance, a lens lasts more or less than five years on average.
What camera lens should I buy?
It depends on your working style and purpose. If you are a beginner-level photographer, you better go for STM. If you are already a professional-level photographer, a USM lens would be a preferable choice for you.
Conclusion
With the upgradation of technology, our world is moving fast in all possible sectors. By being in the photography industry, you probably have noticed or will notice some time the apparent interchanges in the camera, lenses, and other gears.
Hope our article will help you understand both the STM and USM lens. Because having a crystalized idea about those will help you understand what trend to follow, which one to use, and how to entice your prospective clients.
Buy the one you need prioritizing your field of photography and requirement.
Happy clicking!