Does your bathroom start flooding every time you take a shower? Is your bathtub unable to drain the water fast enough?
This is because your shower drain is probably outdated, and hair and debris have clogged up the pipe. You're not the only one facing this problem.
So, to get rid of this dilemma, we have reviewed the 8 best shower drain models in the market. If you're one of those DIY enthusiasts, then you're in for a treat.
That's because we have included the most easily installable shower drains that don't require an expert plumber. They are also low maintenance.
Explore the Different Types of Shower Drains: From Linear to Point, Find the Best Fit for Your Bathroom
As we have already mentioned, there are two main types of shower drains. Nevertheless, we can classify these shower drains even further based on the number of pieces they consist of. Here is the best type of shower drain on the market.
Point Shower Drain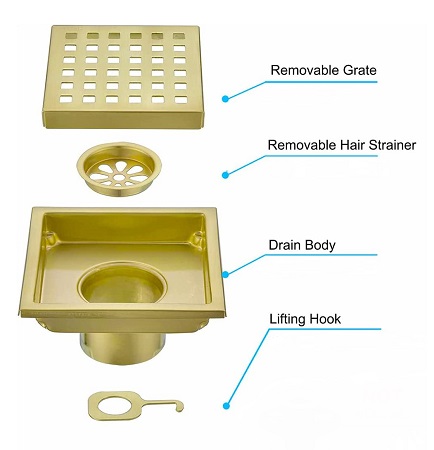 Point drains are more commonly used in older houses as they have been on the market for a significant amount of time.
Even though they're an older version, you can always rely on their efficiency. They are often located in the middle of the shower room or tub.
Linear Shower Drain
Linear drains have gained popularity in recent years. They come in different shapes and sizes and tend to be very effective at removing debris.
Linear shower drains are mostly regarded for their style and design. They can often be found in hotel rooms or the pool. Modern homeowners prefer installing them as well.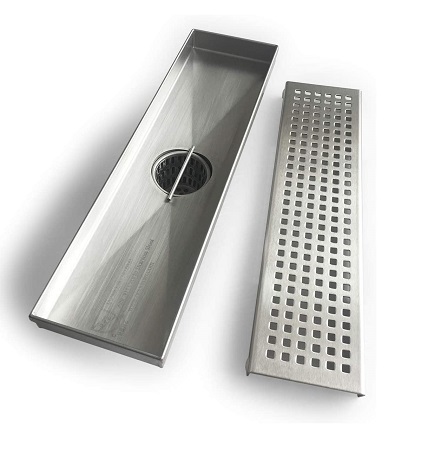 Single Piece Shower Drain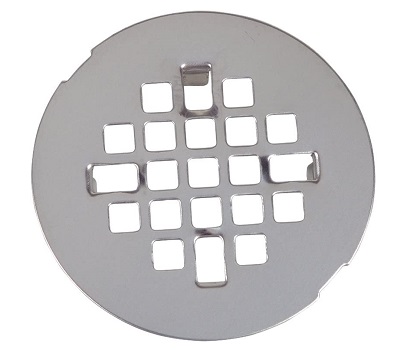 This is the most uncomplicated shower drain in terms of components. They are usually installed in shower bases that are over a concrete floor.
Water cannot cause any damage to the concrete underneath. These drains have a strainer attached underneath it with screws.
Multi-Piece Shower Drain
Unlike a single piece drain, these shower drains consist of multiple components within a complex mechanism.
They are usually installed in simple shower stalls such as a one-piece stall or a pre-molded stall.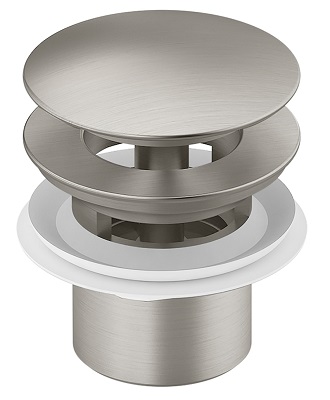 Best Shower Drains to Buy in 2023
| | | | | |
| --- | --- | --- | --- | --- |
| | | | | |
| | | | | |
| | | KOHLER ClearFlo Shower Drain | | |
| | | | | |
| | | | | |
| | | Neodrain Square Shower Drain | | |
Top Rated Shower Drain to Buy in 2023 – Reviews & Guide
The following reviews include the best shower drains available to purchase. If the wide range of choices in the market is confusing you, you better check them out.
1. Wingtite Shower Drain
First one on this list of reviews is this shower drain model that can be installed without ruining the shower itself. Due to its efficient design, you no longer need to remodel your shower or any other part of your bathroom to install it. This is because it's entirely done from the top down.
The particular model is perfect for fiberglass and plastic showers. It can be easily installed in almost any bathroom, whether in a hotel room or your own house. The installation process is hassle-free and can be done even without the help of a professional.
Its smart design allows you to snap it in place without creating a fuss simply. The manufacturer provides all of the essential instructions on how to attach it to the bathroom floor. It comes with a grate cover that quickly fits in place and barely requires any effort to do so.
This shower drain has an O ring that allows you to move it vertically, which further prevents any drain blockage chances. It's made of highly durable material and has a wide range of finishes to choose from – brushed nickel, oil rubbed bronze, chrome. Hardly any other model gives you this freedom.
The shower drain model is also low maintenance, as it only requires a few minutes to clean it. This saves you more time and effort in the long run.
Several finishes
Low maintenance
Quickly fits in place
O ring allows vertical movement
For plastic and fiberglass showers
2. KOHLER ClearFlo Shower Drain
This is the most durable and best shower floor drain in the market. Apparently, the brand name is widely recommended when it comes to replacing shower drains.
This is due to its sturdy construction and utter reliability. The square shower drain has excellent durability and rarely requires any replacement.
Moreover, the superior quality of the material makes it tarnish-resistant to a certain extent. This is available at a reasonable price and is, therefore, an absolute catch.
The square-shaped shower drain has groove collars, which usually act as weep holes. Its spaces between them are uniform enough to restrict future blockage.
This has a remarkable bronze finish, which gives it an intense metallic look. Some shower drains, even though they are durable, tend to slip out place gradually.
That is not something to worry about with this efficient shower drain. They are equipped with grooved flange adapters that attach the drain securely to the floor.
It's almost impossible to nudge it out of place with just brute force. However, the square-shaped grid plate is removable. You'll have to unscrew it to do so carefully.
It has a reversible collar that makes it a versatile shower drain. Due to this feature, you can install it on tiles with different thicknesses.
The shower drain is also compatible with different floor types. But its sturdiness and reliability surely steal the cake.
Bronze finish
Tarnish resistant
Reversible collar
Durable construction
Grooved flange adapter
Tar used for mopping can melt it
3. Oatey 42099 Shower Drain
This is a shower drain model that is fully compatible with a variety of floor types. Whether your shower floor is made from fiberglass, nylon, acrylic, or metal, you can rely on this shower drain to do its job. If your bathroom floor is made of any of these materials, we have good news for you.
It's possible to replace your broken or clogged shower drain with this model without entirely destroying your shower.
This floor drain is made of a superior quality material that's rust-resistant and highly durable. Once you have it installed, you won't have to think of replacing it any time soon.
In fact, it's so easy to install that you can do it all by yourself. There is no need to spend additional money on a plumber.
This shower drain consists of polished brass strainers that prohibit the blockage of hair and other particles. It means that you barely have to clean it after installation. If you're looking for the best shower drain, Oatey 42099 shower drain will be best choice.
And when it does require maintenance, you can clean it easily and within a few minutes. It also has a PVC lifetime finish, which will last for a significant duration.
The drain needs to be fixed to the pipe from above the shower base, which is not hard to accomplish. This also makes it suitable for usage in slab construction.
Its ease of usage and even easier installation method makes it a perfect task for DIY enthusiasts.
Versatile
Easy to clean
PVC lifetime finish
Polished brass strainers
Suitable for slab construction
Lack of provided instructions
4. HANEBATH 6 Inch Square Shower Floor Drain
This 6-inch square shower drain is known for its ability to take abuse on a regular basis. It's the stainless-steel construction that makes it so durable.
Surprisingly, even after enduring immense pressure, this shower drain doesn't lose its efficiency. That's why it's an ideal choice when it comes to shower floor drains.
As it's made of stainless steel, it also offers a few other benefits. Stainless steel is resistant to corrosion. Hence, the shower drain is both non-corrosive and rust-resistant.
This makes it a perfect choice for installing on the shower floor without the hassle of replacing it every now and then.
The square shower drain also flaunts a sleek design that allows all of the soap scum to pass through it smoothly. This design also prevents any hard water deposits from accumulating on the floor surface. Most of the dirt and grime while you shower will go through the drain and straight down the pipe.
Furthermore, the rate at which the water and all of the waste are drained is much higher than usual. The 6-inch floor drain comes in two colors – silver and black. Each drain fits so perfectly that it looks like a part of the shower floor. It'd take a keen eye to tell the difference.
This 304 stainless steel shower drain comes in multiple shapes and sizes, which makes it compatible with a variety of bathroom floors.
Sleek design
Versatile use
Fast drainage rate
Corrosion-resistant
Made of 304 stainless steel
Some substances can't pass through
5. Neodrain Square Shower Drain
This shower drain can be installed on different types of floors in your household. Not only is it compatible with your bathroom floor, but it can also be installed in the kitchen, basement, garage, and toilet. This is a multipurpose drain that can help you in more ways than one.
The square shower drain is made of high grade 304 stainless steel that's capable of withstanding a lot of pressure.
Its extreme durability makes it a reliable option when replacing a clogged drain. Maintenance is relatively simple as well. So, you won't be spending hours cleaning it.
It also comes with a brushed steel finishing that allows the waste to pass through fluidly. The fast-draining rate prevents any waste accumulation from clogging it up permanently.
A brushed steel finishing also makes the drain resistant to corrosion. Besides removing waste, the drain is also efficient at eliminating the foul odor.
Height of the shower drain can also be adjusted due to a threaded adapter. This O ring adapter makes it compatible with 2-inch PVC, ABS, and cast-iron flanges.
So, the applications are limitless. It's also equipped with a hair catcher that can be used to pick up the shedded hair while showering.
The hair catcher can also pick up any valuable trinket you accidentally dropped down the drain.
Hair catcher
Brushed steel finish
Multipurpose drain
Made of 304 stainless steel
Compatible with 2-inch PVC, ABS, and cast-iron flange
6. WEBANG 4 Inch Square Shower Floor Drain
This shower floor drain comes with its own detailed set of instructions. No longer do you have to rely on a plumber or technician to install a shower drain. This is explicitly recommended for those of you who like to take the matter into your own hands.
Not to mention, it will save you some money on maintenance as well. The main frame of this shower drain is made of 304 stainless steel, and the base flange is made of PVC construction.
This increases its stability and durability. As if that wasn't enough, they also applied a brushed finishing on the drain surface.
This not only makes it look aesthetically pleasing but also makes it rust-resistant. Furthermore, the manufacturer introduced a new grid design that allows all waste to flow through easily.
It reduces the chances of clogging the drain even more. Hence, it lasts longer than usual.
The shower drain model is easily installable due to the instructions that come with it. It also comes with a lifting hook used for moving the drain out of place. A threaded adapter also enables you to adjust the height of the shower drain.
It's a highly versatile model and can be used in hospitals, resorts, gyms, pools, and many other areas. You'll rarely get a shower drain so versatile at such a reasonable price.
Multiple uses
Brushed finish
Doesn't catch rust
Instructions provided
Base flange made of PVC construction
Some accessories are bought separately
7. MODBATH 4 Inch Square Shower Drain
This floor drain model has better water flow than many other models out there. It is enabled by the drain's V slope profile that forces all the water on the floor surface to flow through it. Your bathroom floor will remain significantly drier due to this feature, leaving you fewer chances of slipping.
It might sound silly, but a lot of people are prone to accidents in the bathroom. Installing this shower drain will help to reduce the risks.
Moreover, the drain is made of high-grade stainless steel that increases its longevity to a massive extent. There's hardly any other material that's more resistant to corrosion than steel.
The 4-inch square shower drain comes in a "tile insert" design that perfectly fits the floor. Due to the seamless design, it can disguise itself as part of the floor.
Apart from that, the package includes a threaded adapter, base flange, and hook as well. A hair strainer is also provided to remove the hair you shed during a shower.
An additional hair filter is useful for trapping pet hair as well. This doesn't affect the water flow in any way. If anything, it increases the rate of flow to a certain extent.
It also strengthens the water drainage. All of these features make it suitable for usage in kitchens, pools, and pet bathrooms too.
Hair strainer
V slope profile
Seamless design
Corrosion-resistant
Faster water drainage
Thick hair takes longer to drain
8. KOHLER K-9132-CP Shower Drain
Have a look at this shower drain from the world-renowned brand KOHLER. It has a solid brass construction, which makes it thoroughly resistant to corrosion, and other long-term damage. On top of that, it has an eye-catching chrome finish that will fit in perfectly with any modern bathroom floor.
It includes a connection gasket that seals the drain securely to the floor without any chances of accidentally removing it.
This means it's strong enough to endure all the pressure you apply without slipping out of place. Keep in mind that it's made specifically for installation with a 2-inch caulk connection.
The floor drain is also equipped with a strainer that traps all of the hair and debris while in shower. This can be easily removed later on.
Hence, you don't have to spend extra money for maintenance. Installing this shower drain is also reasonably straightforward. Due to the simplistic design, it can be twisted into place.
This exclusive shower drain is compatible with all fiberglass, acrylic, and cast-iron shower receptors. It even includes a 2-inch plastic pipe/bushing. Moreover, the grid insert is detachable and exchangeable. The water movement with this shower drain is also enhanced.
It removes a lot of debris without being clogged. Even when it does get clogged, you can clean it yourself without breaking a sweat.
Easy maintenance
Better water movement
Solid brass construction
2-inch plastic pipe/bushing
Compatible with fiberglass, acrylic, and cast iron
Not compatible with all floor types
Buying guide: Things to consider before buying shower drain
Whether you're renovating your bathroom or building a new one, choosing the right shower drain is an important decision.
A good shower drain not only looks great, but also ensures efficient drainage and prevents clogs. In this guide, we'll take you through the key factors to consider when selecting a shower drain.
Type of Drain
There are several types of shower drains available, including center drains, linear drains, and corner drains. Center drains are the most common type and are located in the center of the shower floor.
Linear drains are longer and are installed along one edge of the shower, usually against a wall.
Corner drains are located in the corner of the shower and are ideal for smaller bathrooms. Consider the layout of your bathroom and the design you're going for when choosing the type of drain.
Size
Shower drains come in various sizes, and it's important to choose the right size for your shower. The size of the drain will depend on the flow rate of your showerhead and the size of your shower floor.
A larger showerhead will require a larger drain to ensure proper drainage. Measure the size of your shower floor and consult with a professional if you're unsure which size drain to choose.
Material
Shower drains are typically made of either plastic or metal. Plastic drains are cheaper and easier to install, but they may not be as durable as metal drains. Metal drains, such as stainless steel, are more expensive but can withstand heavier use and are more resistant to corrosion. Consider your budget and the level of durability you require when choosing the material for your shower drain.
Style
The style of your shower drain can add a decorative touch to your bathroom. There are various styles available, including square, round, and linear. Some shower drains also come with decorative covers that can be customized to match the design of your bathroom. Consider the style of your bathroom and the overall aesthetic you're going for when choosing the style of your shower drain.
Installation
Finally, consider the installation process when selecting a shower drain. Some shower drains require professional installation, while others can be installed by DIY enthusiasts.
If you're not comfortable with DIY, it's best to hire a professional plumber to install your shower drain. Consider the ease of installation and your level of comfort with DIY when choosing your shower drain.
Choosing the right shower drain is an important decision that requires careful consideration of various factors. Consider the type, size, material, style, and installation process when selecting a shower drain that will ensure efficient drainage and add a decorative touch to your bathroom.
How to Remove or Change Shower Drain?
To safely remove a shower drain, pay attention to the following steps.
Lubricate the Shower Drain: If you're trying to remove an old and rusty shower drain, you may need to lubricate it first. For that, you'll need a drain lubricant. A silicone lubricant should do the trick.
Check for Clogs: Before you try to loosen the drain, you need to check if it's clogged up. You can check by turning on the shower, and try to see how fast the water is drained. If you find any clogs, you need to remove it first. You can either pour some baking soda and warm water down the drain or use a drain snake.
Apply Lubricant to the Drain: Cover the entire drain with the lubricant, and apply some inside of it as well. Do apply generously.
Unscrewing the Drain: If the shower drain consists of screws, you must use a screwdriver to remove them. Be careful while you do so, and try not to drop a screw down the drain.
Insert Nose Pliers: Once you get rid of all the screws, it's time to use the nose pliers. Use both your hands for this method. Grab the opposite sides of the drain with nose pliers. Apply gentle pressure, and start twisting them sideways. The shower drain will start to loosen up.
Remove the Drain: As you keep twisting, you'll notice the drain come off. Tightly grasp both the pliers and gradually lift the drain up. Once you've removed it, place it aside with care. Check the drain for any permanent damage, and replace it if you need to.
Learn more: https://www.wikihow.com/Remove-a-Shower-Drain
How to Install Shower Drain?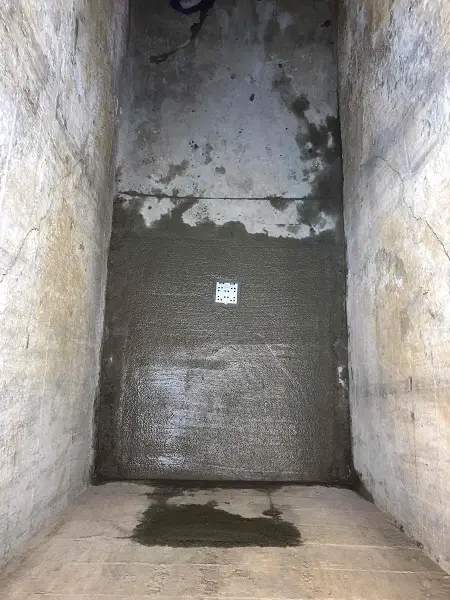 To install a shower drain, you need to follow the steps mentioned below carefully.
Choose a Location: There are 4 different ways you can install a linear shower drain. You can either mount the drain on a wall, either one-sided or three-sided. Or you can choose to install it on the floor or between two walls. There are specific models suitable for each situation.
No matter where you choose to install it, you need to make sure the floor is slightly sloped towards the drain. Otherwise, water might be left out on the floor and may cause flooding.
Prepare Work Area: Make sure the floor you're working on is free of debris. There should be no dirt or debris present inside the drain assembly before installing. You can prevent that by protecting the drain with a cloth. Discuss the device's characteristics with the tiler before installation, unless you're doing it on your own.
Calculate Height of Shower Drain: You must measure the height of the drain beforehand. It's recommended to keep the tile level 1mm above the drainage system to ensure maximum water drainage. When calculating the height of the shower drain, keep these factors in mind.
Tile thickness
Adhesive layer of tile
Leveling layer
Place the Set: Once you've created the necessary space, it's time to place the built-in set. The set must also be aligned and leveled. Use the adjustable legs for this purpose.
Connect the Drainage Pipe: The shower drain must be connected to the drainage pipe in such a way that it creates a slope. Insert the drain into the connector, and make sure it's properly sealed. Check the tightness of the shower drain and also the connection to the sewage pipe before proceeding.
Create Sloped Floor: Provide just the right amount of slope to the floor surface so that all the water reaches the drain. There shouldn't be any vacant places below the shower drain. It should be connected to the upper edge of the flange.
Watertight Installation: The screed must be hardened before you try to seal the shower drain. You can use the Water Protection System to do so. Use a flexible sealing paste to attach the sealing membrane to the screed.
Place the Bathroom Tiles: The tiles must be placed in a way that it is sloped up to 2% towards the water drain. Never put it directly over the shower drain. Approximately 5mm of space is needed for the elastic sealant.
Seal the Shower Drain: After placing the tiles, you need to seal the shower drain securely. You can use an elastic sealant to seal it closed permanently.
Place Grate Cover: The elastic sealant will take some time to settle. Once you're sure it's dry, place the grate cover based on the tile's thickness.
Comprehensive Shower Drain FAQ: Answers to Common Questions
What do you pour down in a shower drain?
Sometimes when the shower drain is clogged up, you need to get rid of the mess by pouring some hot liquid. In this case, baking soda and hot water is most effective. You should pour generous amounts of this mixture down the drain until all of the hair and debris are removed.
Why is there standing water in my shower drain?
Water that remains on the surface of the bathroom floor is called standing water. A shower drain's main job is to remove all of the remaining water and keep the floor clean and dry. If you notice standing water on the floor, it's a sign that your shower drain is clogged or badly damaged.
How do you drain standing water in a shower?
Standing water is usually the result of a clogged shower drain. To unclog a drain full of hair and debris, you will need a fair amount of vinegar and baking soda. Carefully pour the baking soda down the drain, followed by a few ounces of vinegar.
Can you use apple cider vinegar to unclog a shower drain?
Yes, apple cider vinegar can also be useful for unclogging a drain. However, it only works if you pour ½ cup baking soda before you add the apple cider.
Can plunging make a clog worse?
Not all plungers are made for unclogging a shower drain. Plunging too fast or applying too much force won't empty the drain.
Final Words
By now, you probably know all about shower drains to make the right choice. A suitable shower drain can help to trap hair and soap scum, which can be removed afterward. Make sure you get one with a removable hair strainer so you can discard the waste quickly.