After a long day at work, dropping into a warm, soothing bath may be the ideal stress reliever, but have you ever thought about why and what maintains your water system stability?
When it comes how to choosing the right shower valve, we need to consider major criteria such as what type of shower is suited for you, configurations, pressure-temperature of flowing water, and so on.
We should be aware of these plumbing concerns. If a plumber makes a mistake, such as assuming the customer is unaware, he will charge more money and modify a low-quality shower valve, among other things.
So, Read on to discover the relevant factors that will make you an expert in the selection of a shower valve.
Types of shower valves – The most common shower valve to homeowner
Should you renovate or build a better shower system?
Then it's difficult to pick which type is the best for your bathroom. Because there are 6 different types of primary shower valves and 2 different types of compound valves. Let's look at the shower valve review and its advantages.
Mixing valve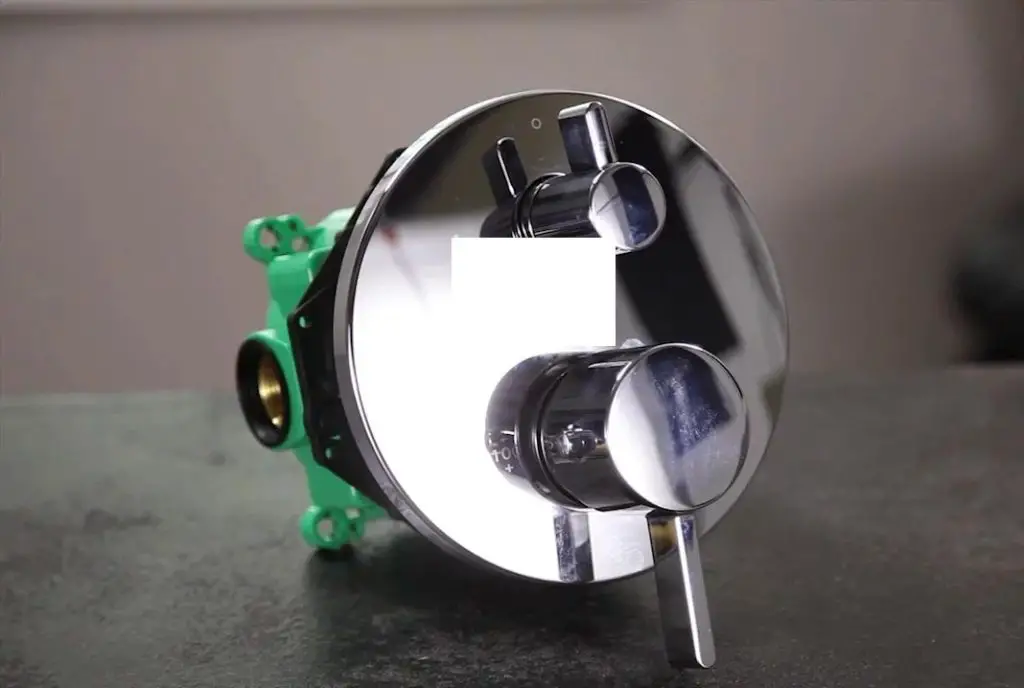 The mixing valve separates the water into cold and hot streams that emerge from the faucet at a safe temperature. There are several types and applications accessible here.
This equipment may make your bath more convenient and maintain a safe water temperature that will not hurt it.
Advantages of Mixing valve:
To blend hot and cold water
It stops working if the water temperature rises over a safe standard
Diverter valves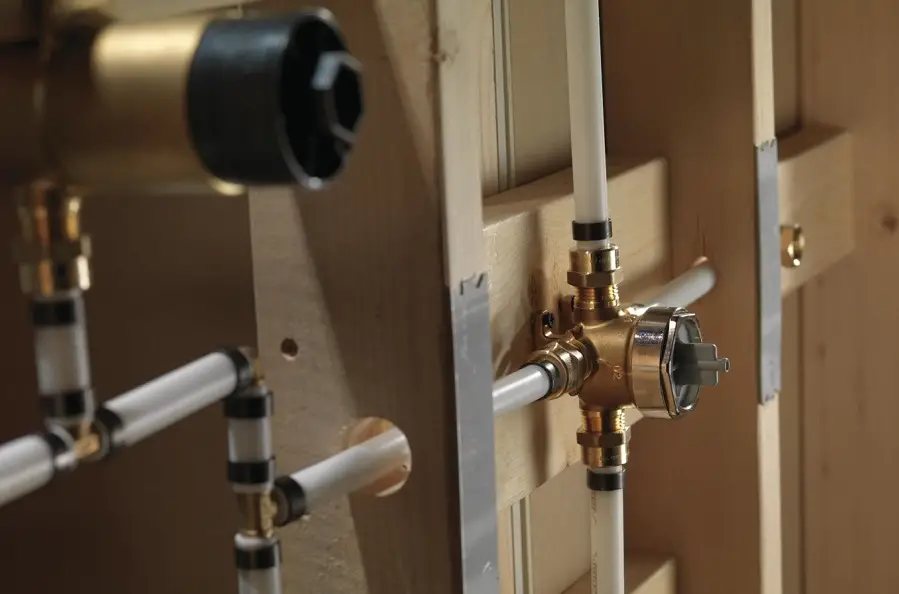 The diverter is the most important portion of the shower. It redirects water from the shower head to the tub spout. It does not, however, control the temperature or pressure of the water. If you want to use one with two fixtures, the brass diverter valves are a good choice.
Advantages of Diverter valves:
Shift water flow between several shower heads
Transfer valves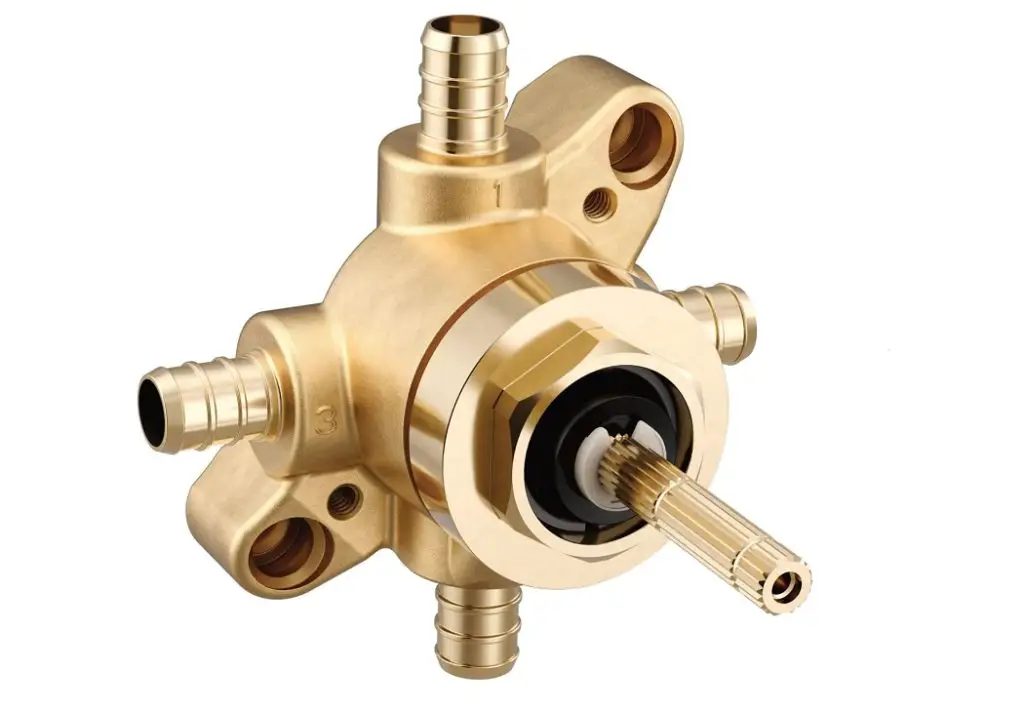 Transfer valves are multi-tasker valves. The water can flow from the multiple faucets at the same time by using it. It also lets you use multiple components like a shower head and shower spout without turning off the main one.
Advantages of Transfer valves:
Adjusts the flow of water to distinct shower modules
Thermostatic shower valve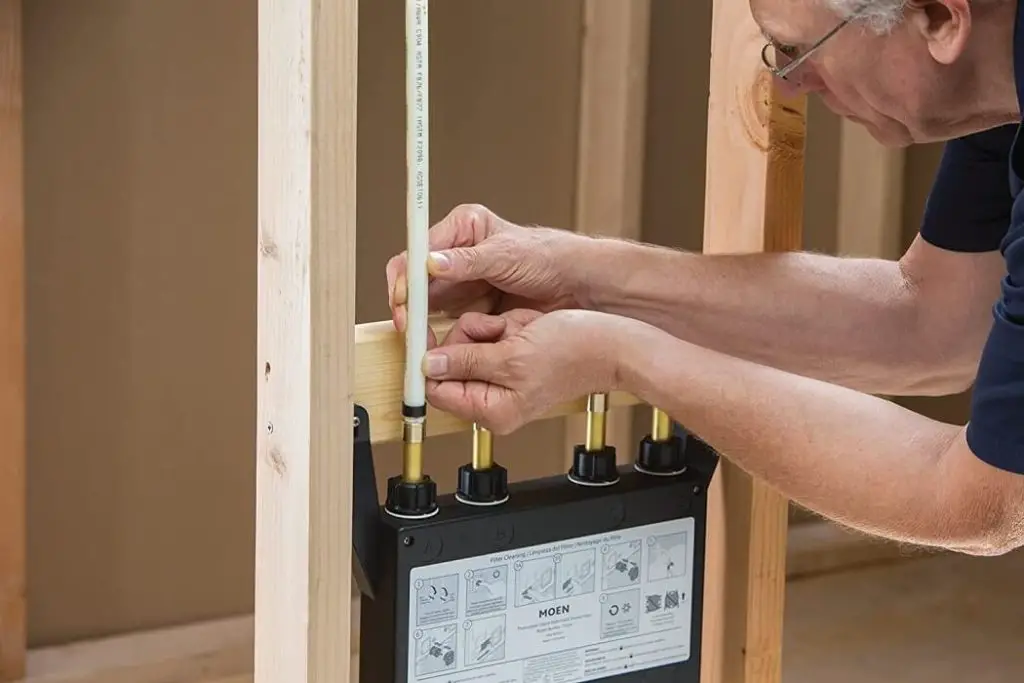 If you're powering through the day or cooling down for the night, you'll want to take a shower. So, this valve satisfies your requirement as to whatever temperature provides you with relaxation.
You can manage the water temperature and pressure so that you are not injured while also saving water. Thermostatic Shower Mixer Valve is a demandable product worldwide.
Advantages of Thermostatic shower valve:
Use for numerous shower heads and/or body sprays.
The pre-set shower temperature minimizes the danger of scald.
Pressure balanced shower valve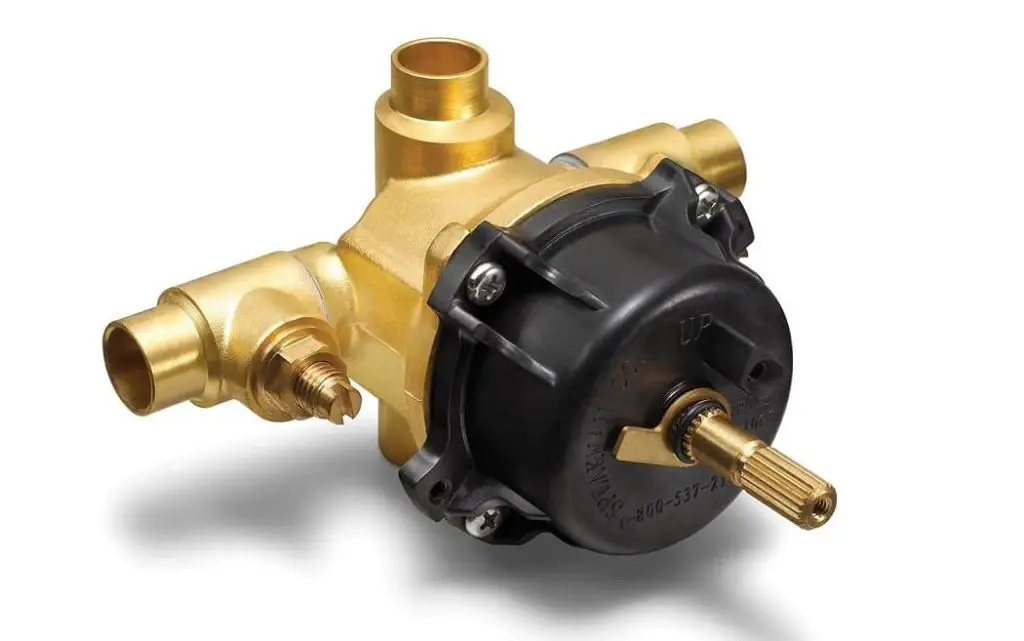 What may you assume from the heading of this paragraph? Yes, it is exactly what its name suggests.
This is the most common shower valve that adjusts the water pressure and prevents scalding. It is sometimes referred to as an anti-scald valve. It solely regulates the water pressure and temperature.
Advantages of Pressure balanced shower valve:
Suitable for one to two shower heads
Detect pressure fluctuations in hot and cold lines
Ensure a steady water temperature, and partially enclose one side
Shut off shower valve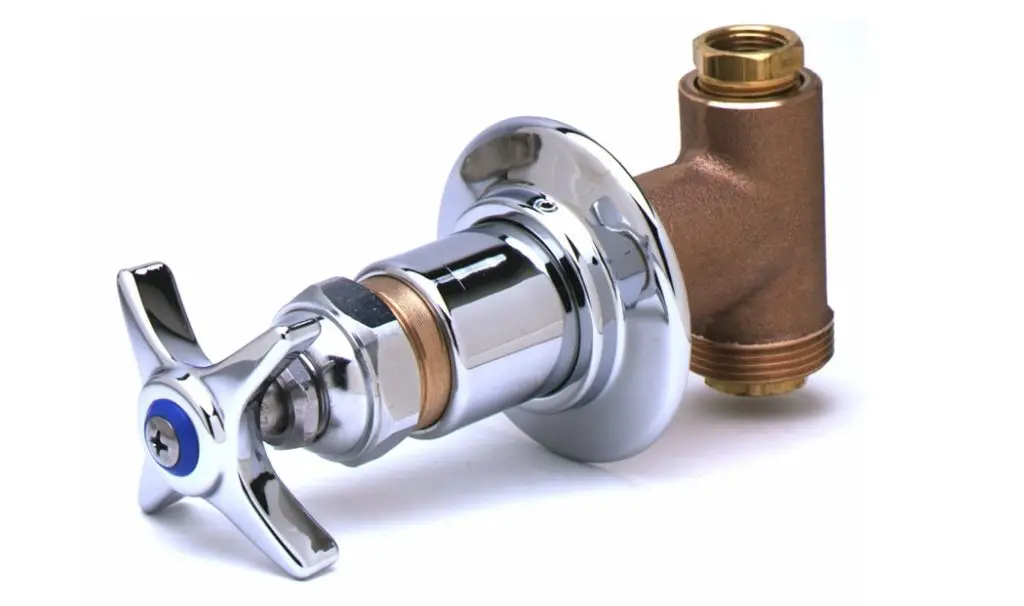 A shut-off valve is a type of compound valve that incorporates filters, regulators, silencers, padlocks, and mounting brackets. It is geared to control the flow of water and other materials either completely on and completely off or at a set flow rate.
Even though it adjusts the flow of water to specific bathroom fixtures such as faucets and toilets. It facilitates uninterrupted maintenance of equipment. It is simple to use and can eliminate danger, equipment failure, or maintenance.
Advantages of Shut off shower valve:
Instantly identify a leakage
Lessen the chances of damage
Rough-in shower valve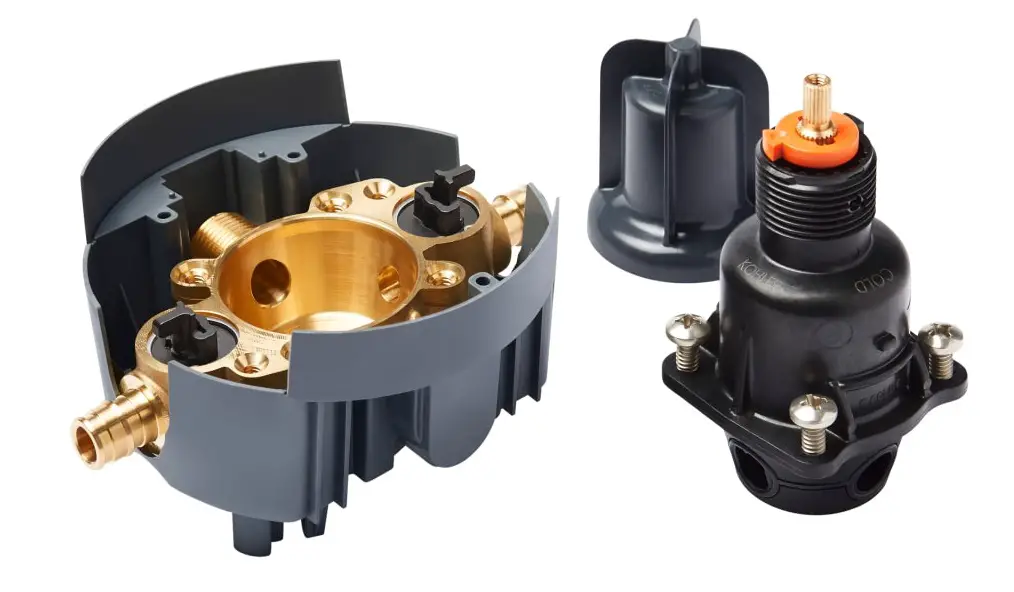 Rough-in valves are an essential component of shower valves. Because it is linked to the trim kit and the shower head.
It may change the temperature of your bathing water as you choose.
It provides a variety of functional settings and ensures that water gets you when and where you want it. Copper pipe is preferred over galvanized tubing.
However, it is not required. It can be used as an all-arounder even if the water supply is not turned off. However, be certain that the product materials are appropriate for usage.
Advantages of Rough-in shower valve:
Enhance the quality of installation
Installation of water-saving equipment
Avoiding long-term maintenance difficulties
How to choose the right shower valve?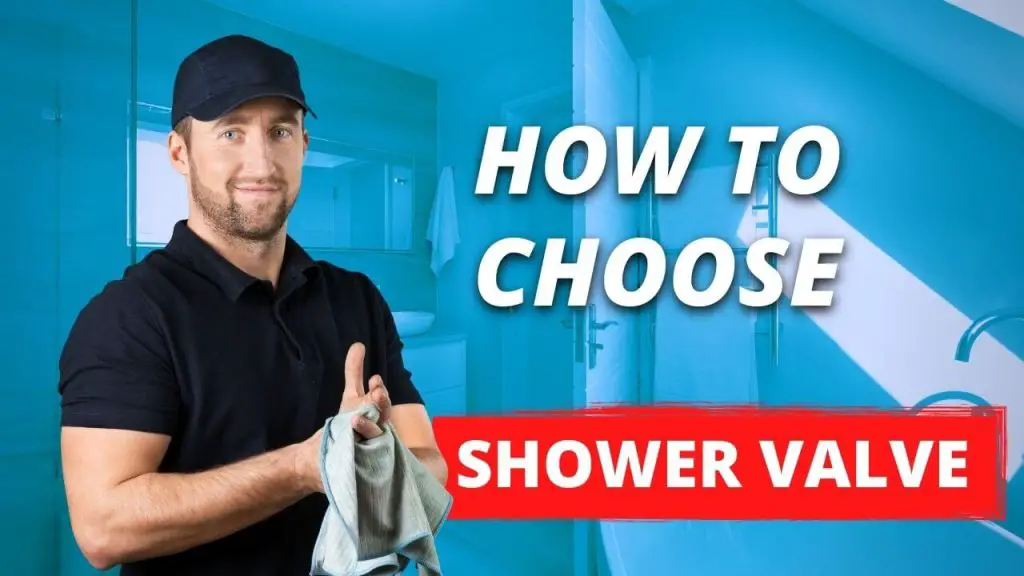 A shower valve is a plumbing component that regulates the flow of water from the shower faucet. If it becomes stuck, we may encounter a number of challenges.
So, of course, you need to check up on the layout and which type of shower valve is most appropriate for your bathroom, which material is non-rustable and reduces the possibility of leaking, and whether or not it comes with trim accessories.
The most crucial aspect is the water pressure and temperature management system. So let's know more about it.
Price
Shower valve repair costs between $225 and $575 on average. However, if you fit it, it does not change as a whole. At first, Call the plumber and have him come out right away. Sometimes you don't need to replace the entire unit; instead, only the shower cartridge.
So the replacement cartridge costs between $100 and $350. However, if you are aware of the DIY task of changing the shower valve, you will almost certainly save $175.
Material
Shower valves are made mostly of brass, bronze, nickel, and iron. Iron is less commonly utilized since it rusts with time; instead, stainless steel is generally coated with a water-resistant coating.
Bronze is the most useful and excellent component since it is resistant to moisture and works effectively. Brass is a safe bet for bathroom fixtures and is also reasonably priced.
Control
The control method of a shower valve leads to how the machine balances its operational data, particularly temperature and water pressure.
Some systems have a primary control that adjusts hot water, cold water, and flow rate all through the same techniques. These operations are generally separated by 2 and 3 control methods. Digital control methods are growing in importance, particularly in domestic shower setups.
Maximum Pressure PSI
The flow rate in your residence should be around 45 and 55 psi (pounds per square inch). For a thermal shower, the greatest piping fitting pressure standard is generally 20 pounds per square inch (psi). Bathtubs, single-handle faucets, dishwashers, sinks, and hoses outlets, for example, recommend a pressure of 8 psi. Specific types of toilets may demand 15 to 25 psi.
Certifications
Any plumbing product sold, at first, should be tested according to American National Standards requirements.
ANSI presents the assurance of a product's dependability and safety. This standard's certification is listed upon its product packaging and may also be on the product itself.
If the NSF seal or a reference to NSF/ANSI/CAN 61 certification is not visible on the product or packaging, the valve may not be acceptable for shower head usage.
So, Every plumbing fixture manufacturer should have registered their items with this certification.
Reliable Customer Support
When it comes to bathroom hardware replacements, you should keep a sharp eye on the pricing and, more importantly, the service of a nationally trusted brand to see how reliable their service and products are.
If you have an issue, they will resolve it as soon as possible. So, In the United States, the respective brands offer a lifetime limited warranty; in that case, you must discover their terms and conditions and sign on it, and you will save money even after several years of not spending.
What is the best shower valve? And how do you choose one?
Top shower valve brands to consider for your bathroom renovation
According to the 2023 estimation, The bathroom hardware accessories industry is worth around USD 18.62 billion. So, the manufacturers try to grab the market's one of the most important components, its price and product quality. Under those circumstances, it is difficult to locate any high-end product at such a high price.
Shower valves are the most popular product in this business. Many enterprises in the United States try harder to provide high-quality shower valves.
Now we discuss below the best shower valves brands.
Moen shower valve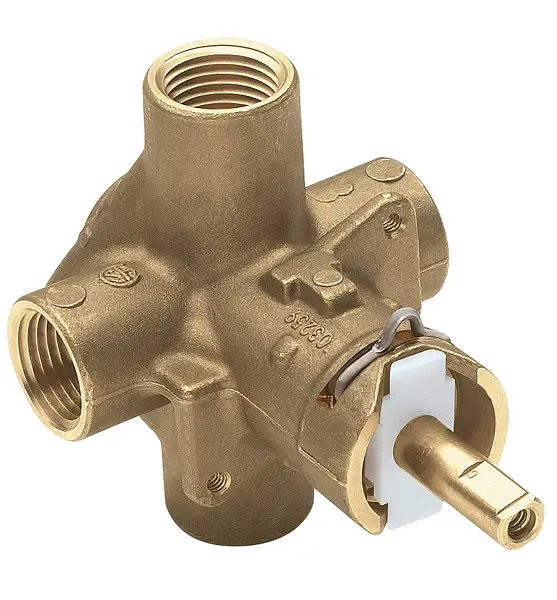 Moen is a well-known name in the plumbing fixture sector. It can be used to balance pressure from cold to hot lines. Thermostatic code valves are utilized in its products to save water and prevent scalding. You should stop thinking about cold and hot surges. It is capable of saving you from any accident.
This company provides the most reliable and high-quality products. It takes effort to store water. Therefore it is intended to reduce water flow rates from 2.5 to 1.5 gpm.
So, there are countless Moen items, but some stand out, such as the 2520 and 2570. You can see more about the Moen 2520 vs 2570 Comparison to help you decide which one to purchase.
Delta shower valve
Delta's commodities provide a great deal of elegance and design freedom.
It is a product that only uses its attachments to fit with it and nothing else.
The valve is installed on the wall and links to the real hot and cold water pipes in this organization.
This company's products are reasonably priced. Trim kits with valves are sometimes sold.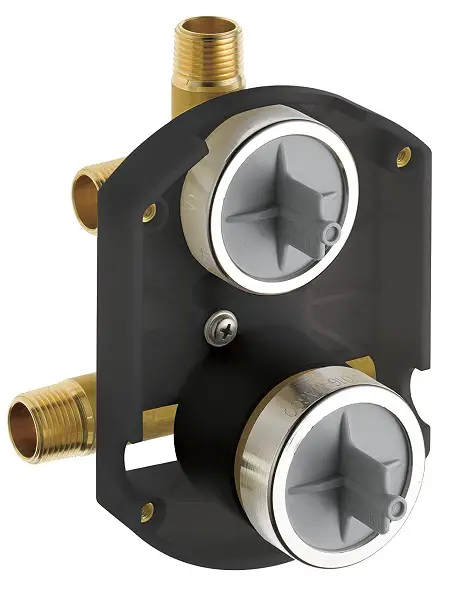 Kohler shower valve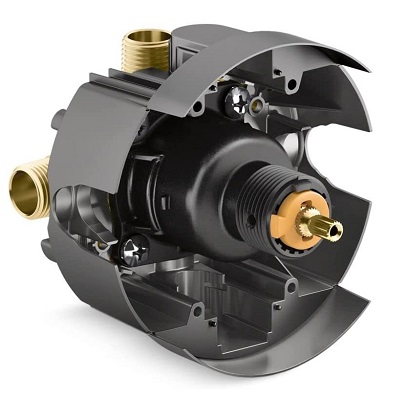 The Kohler brand was established in 1873. The oldest plumbing fixture company and makes the most affordable products with manual and modern aspects.
It mostly made the manual and digital pressure-balancing valves and thermostatic valve. High flow pressure and balanced temperature are also available.
Transfer valves are mostly used to allow the operation of multiple components.
Pfister shower valve
Pfister is the first faucet manufacturer to be EPA WaterSense certified. For more than a century, it has led not only in North America but also globally. They are largely known for their customer-savvy design products that are both inexpensive and high-quality.
In terms of shower valves, The proper valves are determined by your plumbing configuration. Pfister valves come in a variety of styles, including single or multi-handled shower valves, diverter valves for portable handheld showers and body sprays, and pressure-balanced and thermostatic options are accessible there.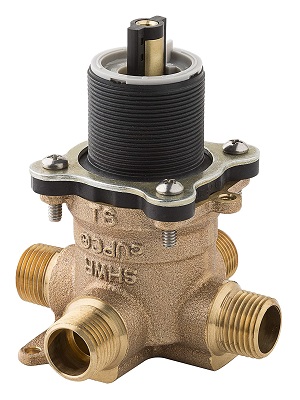 American standard shower valve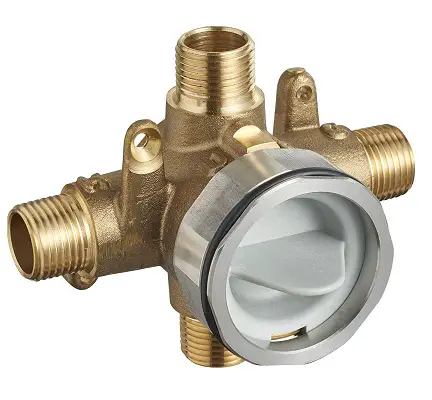 American standards have dominated the plumbing fixture manufacturing industry for almost 140 years. Their product is both unique in design and reasonably priced.
Multi-functional valves, such as rough-in or shut-off valves, can have a significant influence on customer satisfaction. There may be pressure balancing, thermostatic, diverter, or transfer valves that may add elegance to your bathroom.
Hansgrohe shower valve
Hansgrohe has been a dominant player for over 100 years, producing high-quality items with unique ideas and outstanding artistry not encountered in some other product.
It tends to have a superior grade for customer satisfaction. This might be attributed to the company's dedication to innovation and high-quality production procedures.
From airtight blenders to handheld baths with a rapid clean anti-limescale mechanism, they've done it all.
Most shower valves are controlled by buttons. Their valves operate flawlessly, are long-lasting, and even enhance water flow capacity. It can withstand the formation of mineral deposits.
Hansgrohe shower valves come in a larger range of designs.Their Mid-range and premium valves are often more costly.
It all boils down to personal opinion when it comes to deciding which brand is worth your money.
Zurn shower valve
Zurn first arose during World War II. Zurn offers revolutionary water plumbing solutions that have the potential to push it to the forefront of the industry.
They have a variety of valves such as pressure lowering, thermostatic, shut off, and relief valves. Given the high quality of their products, their prices are reasonable. They have primarily pleased consumers who exclusively buy their stuff from them.
Pressure balanced shower valve vs Thermostatic valve
A pressure balancing shower valve holds 1 handle that regulates both water temperature and water pressure. The thermostatic valve, on the other hand, has two handles that control pressure and temperature.
A pressure balancing valve may not be concerned with water temperature; its valve is just concerned with water pressure. When we look at the thermostatic valve, we can see that its major concern is the temperature of the water.
Pressure balancing valves frequently cause obvious low-flow shower heads or shower setups to be interrupted by the reduction of water pressure. Meanwhile, Thermostatic is a pre-set water temperature and flow rate control option that cannot be stopped in your shower and even minimizes waste of water.
If you handle the hotline while using the pressure balancing valve, the same hot water will come out of the shower.
However, you may adjust the thermostatic valve to 140 degrees Fahrenheit so that the water flowing from the shower head is 100 degrees Fahrenheit.
3/4 Inch vs 1/2 Inch shower valve
The cross sectional area of the water flowing through the head determines the speed, volume, and pressure that enters the head. The more and larger the holes, the more volume you got, but at a lower pressure.
The smaller and narrower the holes in the head, the lesser the volume, but the better the flow rate of the pressure of the shower nozzle.
According to this theory, A 1/2 inch line without a head provides the most volume. Whereas, The 3/4″ valve was chosen because it provides more volume, letting it maintain more heads rather than larger ones.
The flow channel of a 3/4″ valve is less than that of a 1/2″ copper valve. So If you want more shower heads, you can go for both ¾" valve for hot lines and ½" for cold lines.
Delta vs Moen shower valves
Delta and Moen are the two most popular shower valve brands in the United States. If you discover more about them, you will see a very thin line comparison from them. Both produced high-quality, long-lasting commodities. However, the pricing factors change.
Delta is a less expensive choice than Moen. Moen, on the other hand, is more robust and uses higher-quality materials. Delta integrates additional technology in its product, which is a preferred universal option.
It is simple to stabilize with the mounting bracket. Moen, on the other hand, engages brass metal, which includes zinc and copper, rather than plastic. Moen's products are unquestionably resistant to rust and corrosion.
Kohler vs Moen shower valve
Kohler is an American firm that was formed in 1873, considering it older than Moen. However, both are the dominant brands in North America.
Moen is a much more economical option than yet supplies high-quality products. When it comes to price, the Kohler brand is slightly more expensive than Moen. However, both companies' primary concerns are lifespan and utility.
Moen's valve is visually appealing, finely made, and environmentally beneficial. Kohler, on the other hand, is a better choice if you want something that will be strong and withstand a lot of wear and tear but isn't particularly aesthetically pleasing.
Shower valve vs Cartridge
The valve is a flow-controlling mechanism that normally comes with fixtures to connect to pipelines. On the other hand, A cartridge consists of two components of a valve that are tight together and simply turn away from each other to allow water to flow and close together to stop the flow of water.
When a valve is sealed, it includes a rubber seat just on the bottom to keep the water off. The only restriction is that no dirt should get inside the cartridge, since sand would jam it up and cause it to leak.
Moen vs American standard shower valve
I've already mentioned Moen shower valves and their versatility. However, in comparison to American standards, Moen is significantly more expensive. Both are concerned with quality and design.
However, American standards have dominated this sector for about 140 years. It is not a trivial fact. They will confront several challenges. But, while there is no doubt that Moen has recently arrived, its global appeal will be difficult to expand. As a result, both have innovative traits.
IPS vs CC shower valve
It is necessary to know the numerous connection choices while evaluating and installing shower valves.
IPS is an outdated method for categorizing the depth of a tube wall, but CC is a copper connection method for establishing the connection with a shut-off valve.
The valve's IPS (Iron Pipe Straight) plugs are screwed connectors where the plumber would place an adapter before welding the copper pipe into the adapter. On the other hand, CC (Copper connection) indicates that the plumber must have to attach the copper line straight into the valve.
Some producers of iron and polyvinyl chloride, or PVC, piping IPS that link to faucets for residential and commercial purposes. IPS faucets may be installed both indoors and outdoors.
When we look at the perspective of CC, we see that it is primarily utilized for the grass or the homeowner's townhouse, allowing the water to switch off promptly. Even though it is usually observed in driveways or on grass, CC valves are extensively utilized in the spring once the frost has melted.
Shower valve vs Diverter
A shower valve is installed behind a bathroom faucet's handle. Whereas a diverter is an indispensable facet for bathrooms with several outlet ports.
A tiny shower hand of diverter that directs the water movement from the shower valve with one of up to three different ports. On the other hand, the Shower valve sets the water temperature and switches on and off the showerhead.
While they have a similar appearance, they have unique characteristics that set them apart. Shower valves are allowed for shower installations, whereas diverters give the choice of hot and cold lines coming from the shower head, hand shower, or tub spout.
Conclusion
Still, have questions? You can get to know more about shower valves. I hope now you're clear about it and hope you choose the right valves for your home.
But you're still confused about which products are really bought for your relaxation in shower. So go and check out our best shower valves review that provide you a wide path to choose the right one.