It is quite difficult to imagine a bathroom without a mirror. In nearly every culture and community, bathrooms would not be complete without mirrors. And bathroom decoration ideas are pretty much involved with mirrors. Because it affects a bathroom's overall outlook.
But still, lots of people don't pay much attention when choosing their bathroom mirrors. Nonetheless, this is so important to choose the right mirror for a bathroom. Although a bathroom mirror might not change your life, it can make your daily life easier.
No worries. As always, QP Review is so happy to present every necessary detail to take you far away from all the doubts.
This article may come in handy to find the right mirror for your bathroom. For this, we will be discussing all the major types of bathroom mirrors and their different styles.
QP experts have given their best efforts to examine most of the top-rated brands' mirrors. So that you can easily find out where to buy bathroom mirrors and what their top brands are.
Let's get started with different types of bathroom mirrors first.
Beyond the Rectangle: Discover Unique Shapes for Your Bathroom Mirrors
If you are purchasing a mirror for the bathroom, it is important to pay attention to its shape. This will allow the mirror to be placed in the allocated position without any space issues. So this is the main concern about choosing the shape.
Different types of bathroom mirrors are available in the market. Our experts have differentiated all the mirrors based on their shape.
So we are going to discuss the most popular types of bathroom mirrors by their shapes. You can choose the best shape that suits your bathroom.
Rectangle Bathroom Mirrors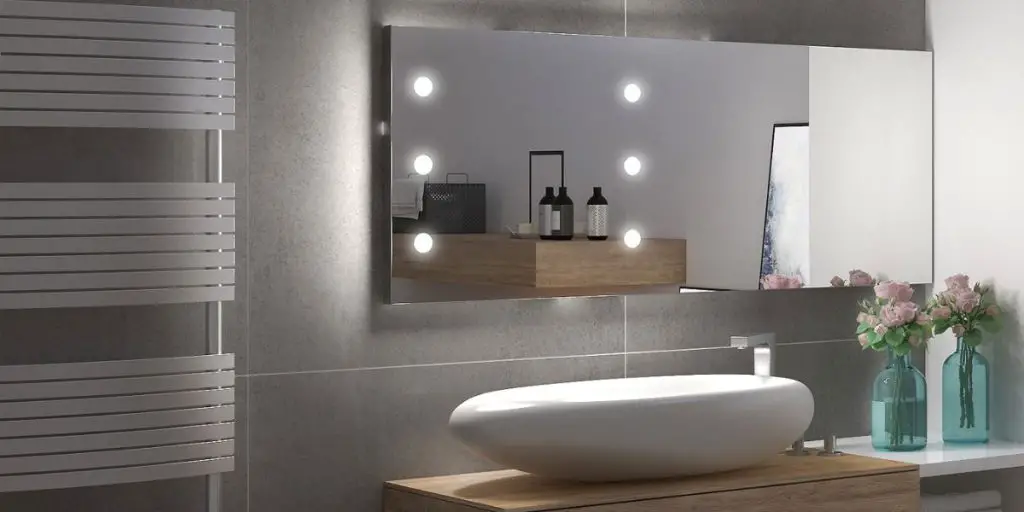 Mirrors in rectangular shapes are probably the ones you have seen most often. If you prefer simplicity and looking for a traditional mirror, rectangular mirrors can be a good option.
These mirrors are suitable for every bathroom; this is why they're popular. These mirrors can be mounted to the wall either horizontally or vertically.
Oval Bathroom Mirror
The oval-shaped mirror is another common type of bathroom mirror. These are great for creating an elegant outlook. An oval mirror enhances the luxury of your bathroom. Moreover, oval mirrors offer a formal look like rectangle mirrors.
If you have a narrow space, an oval mirror can easily fit into it. And those can be mounted horizontally or vertically according to the condition of the bathroom.
Square Bathroom Mirrors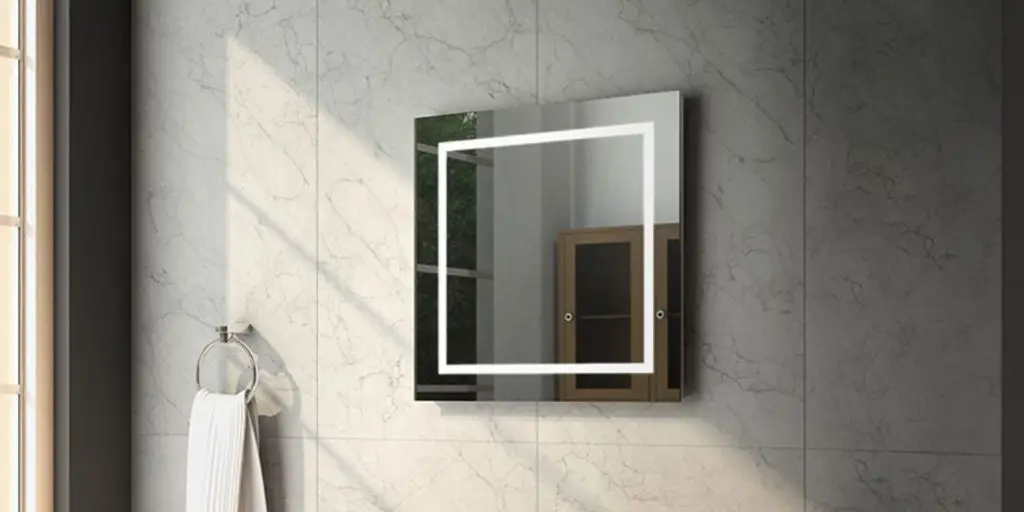 Square-shaped bathroom mirrors are also popular for their versatile outlooks. These classic geometric-shaped mirrors suit your bathroom. With stylish framing and backlighting, square-shaped mirrors look so gorgeous.
Typically, these mirrors are smaller than rectangles and ovals. Hence it requires less space, comparatively. It has a classic design look. You can therefore consider it a good choice.
Round Bathroom Mirrors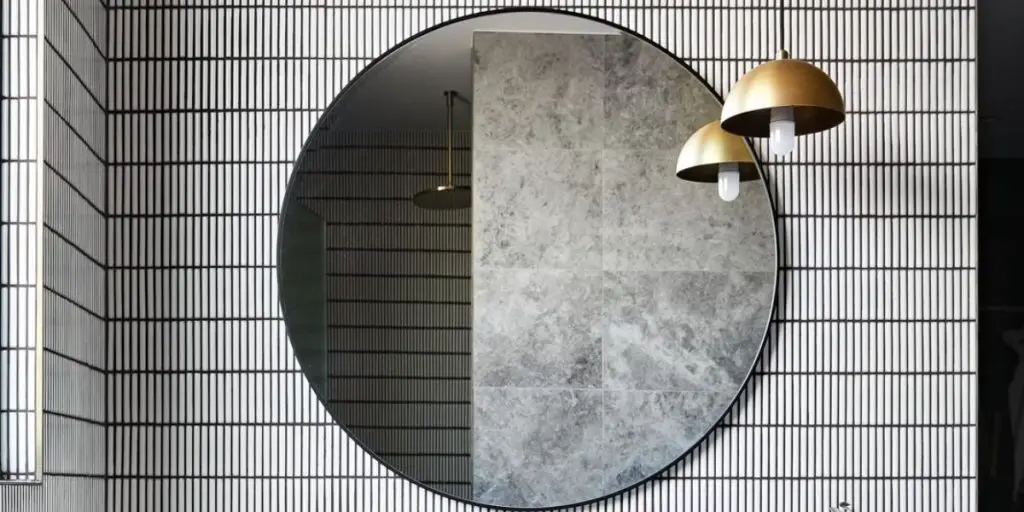 Round mirrors are best to create a dynamic contrast to enhance the design elements in a bathroom. For example, it will look perfect if you are using an angular sink. But try to choose a frameless or a very small-framed one for a better outlook.
Few people additionally use small-sized round mirrors with a prime one. That makes a bathroom's decor richer.
Arched Bathroom Mirrors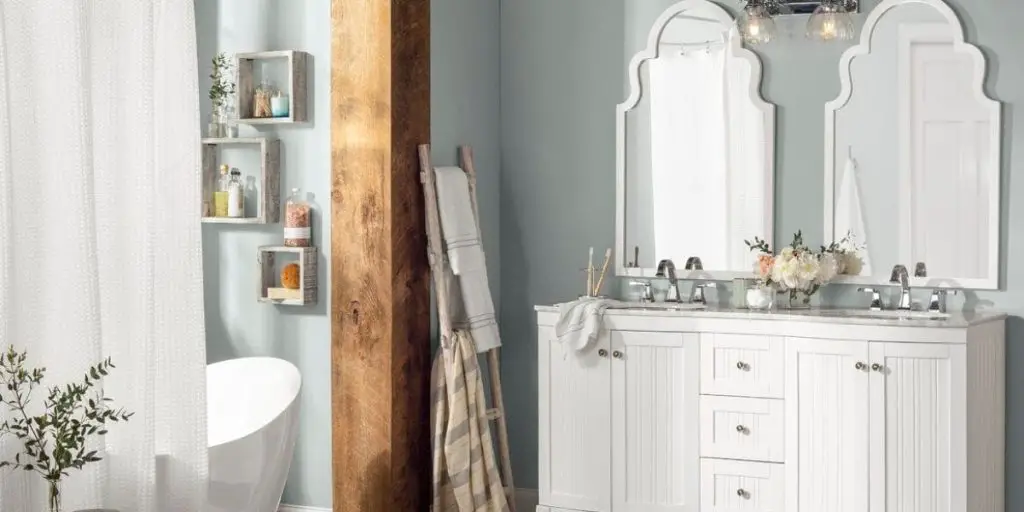 The arched-shaped mirror is another common type of mirror. However, these mirrors are mostly seen in grooming zones like make-up rooms rather than a bathrooms. Still, many people like this style in their bathroom as well.
Commonly it comes with frames and eye-catchy designs. Plus, it offers an artistic look. And the design has a wide range of variations. Some of these mirrors will suit your bathroom perfectly.
Sunburst Mirrors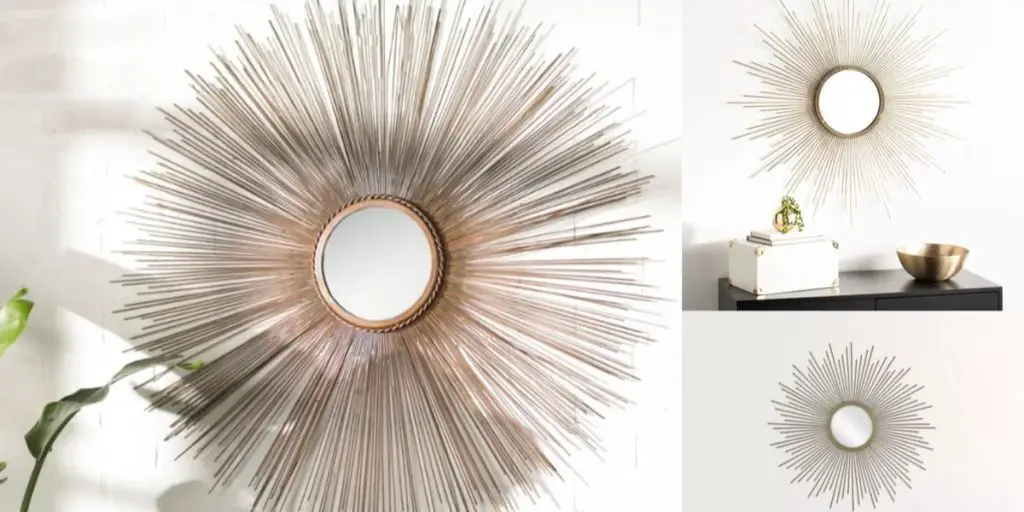 The idea of Sunburst mirrors came a long time ago and represented a historic emblem. These mirrors have become so popular now because of their decorative appeal.
To bring a unique look to the bathroom, sunburst mirrors can be a lot. It comes with tons of different designs. Choose the one you like.
Irregular Bathroom Mirrors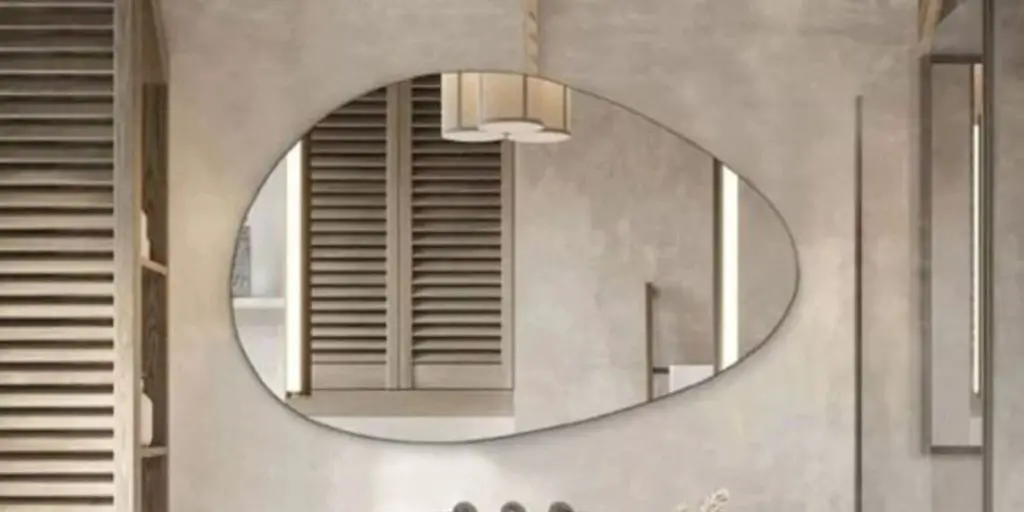 The mirrors which don't have any specific shape are becoming popular day by day. These mirrors are known as irregular/unique and are widely used for decoration purposes. These mirrors are inspired by the idea of breaking tradition.
If you are looking for a completely different and unique mirror, then an irregular mirror is an excellent option for you. A large collection of these mirrors are available in the market. Choose your one!
Who Makes the Best Bathroom Mirrors? – Top-Rated Brands in the USA
Now let's get an idea of the top-rated brands that manufacture great quality bathroom mirrors in the USA.
Our experts have listed the best five companies regarding quality and brand impression. Except for these fives, there are a handful of companies that also produce great bathroom mirrors. But as mentioned earlier, QP prioritizes quality.
Furthermore, each of these companies has different unique characteristics that make them stand out from the crowd.
NeuTypechic – Best for Sink Mirror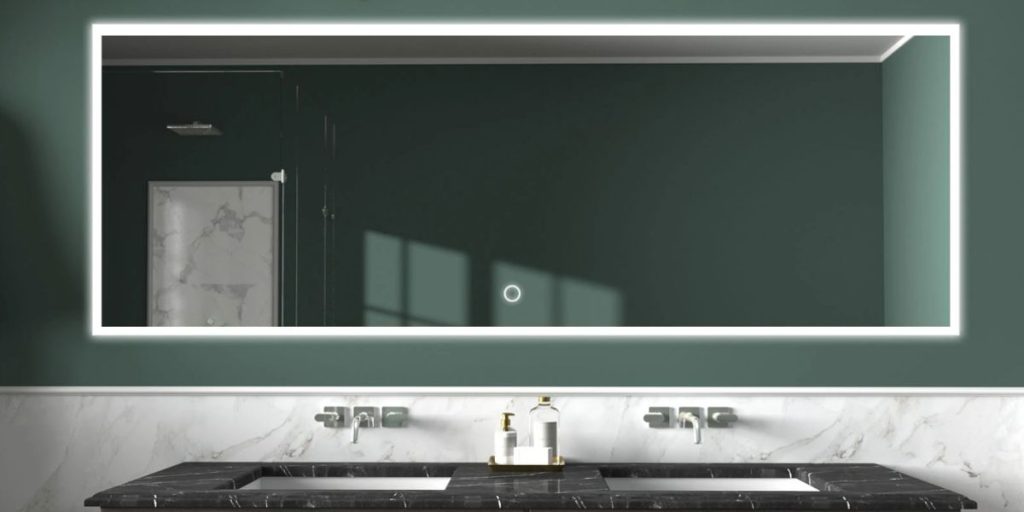 NeuTypeChic comes first on the list of top-rated mirror brands in the USA. It was established in 2012. Since then, the company has been producing tons of great quality mirrors relentlessly.
NeuTypeChic is now America's top-selling mirror brand on Amazon, Wayfair, and Home Depot. And the company doesn't compromise the quality of its products. Thereby its brand value is increasing rapidly.
It provides lots of different kinds of mirrors, including bathroom mirrors. The company is especially famous for its sink mirrors. However, they offer only rectangle and round-shaped mirrors for the bathroom.
Framed and frameless, both mirrors are available in different colors. And It offers three (Medium, Large, Oversized) different sizes of mirrors for the bathroom. And there are three patterns, which are: LED, Full length, and Floor mirror. LED mirrors are certified by the CE and UL.
Most of the mirrors are covered by shatterproof film. It helps to prevent damage to the mirror surface. NeuTypeChic provides a one-year warranty for its mirrors.
Umbra-Best for Wall Mirror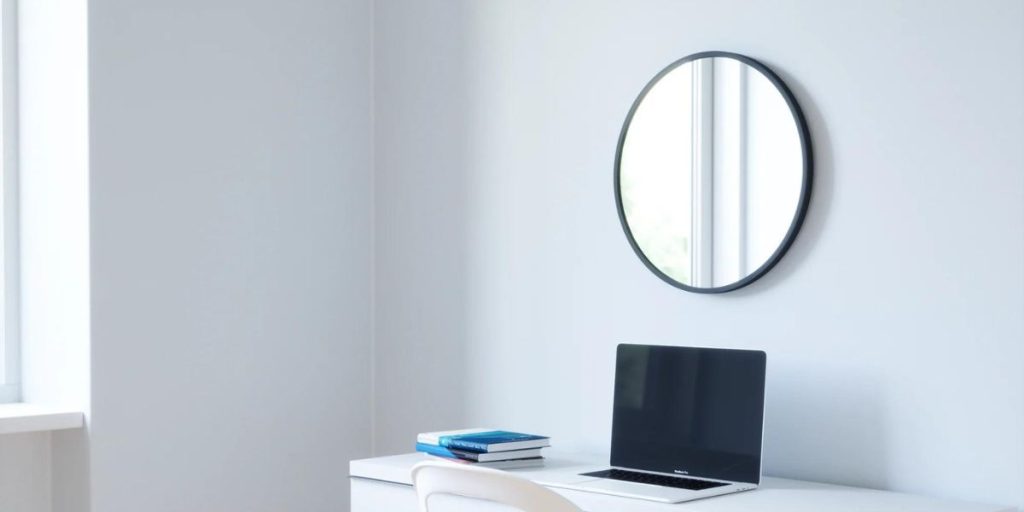 Toronto-based Umbra is a prominent home accessories design and manufacturing company. Since its establishment in 1979, with over 25,000 retailers in 120 countries, the company has sold over 2,000 home products.
The main reason behind their overgrowth and success is very simple- ensuring quality and innovative ideas. Mirrors are one of its best products because of its great outlook and quality.
Umbra is best for producing wall mirrors. Because the company focuses on creating space-saving wall mirrors in modern designs, you can get round, rectangle, oval, and irregular-shaped wall mirrors from them. In addition, different sizes and colors are available.
Umbra provides a 5-year warranty on all its products. So you may consider this brand as a good option to buy your bathroom mirror. It will be the best option if you are looking for a wall-mounted mirror.
ANDY STAR – Best for Modern Mirror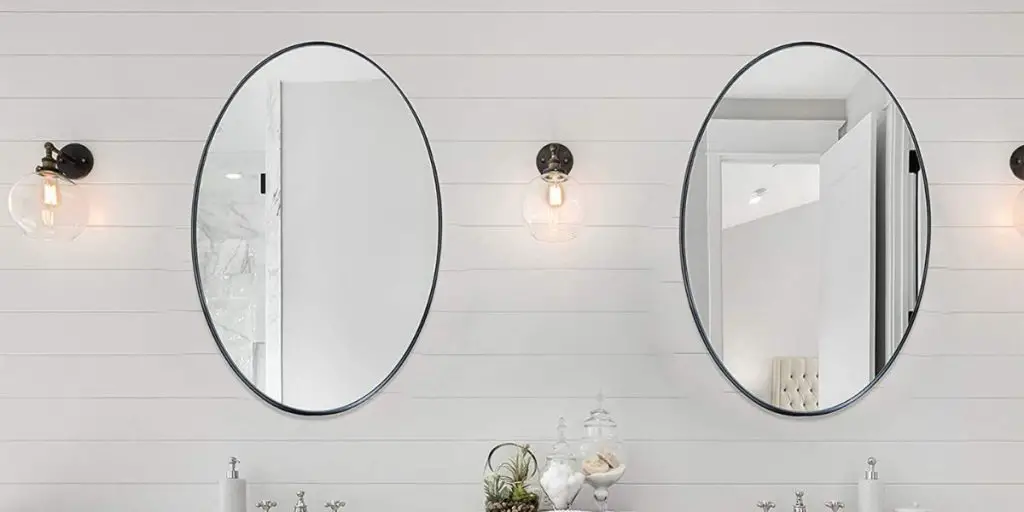 ANDY STAR is another high-quality mirror manufacturer in the USA, established in 2014. The company is renowned for producing elegant mirrors. And you may consider the company as one of the most reliable sources to buy bathroom mirrors.
The company mainly focuses on frames to offer a modern look. Most frames are made of steel and wood. Black, silver, gold, and bronze color frames come with a slim and glossy finish. Plus, Metal frames are fingerprint-proof stainless steel.
The overall composition offers such a premium look that it can easily blow your mind. You can get any kind of shape (rectangular, oval, square, round, arch, irregular) for mirrors that your bathroom requires.
Premium LED bathroom mirrors are also available and passed UL safety, SGS, and RoHS Certifications.
Honey Bull – Best for Shower Mirror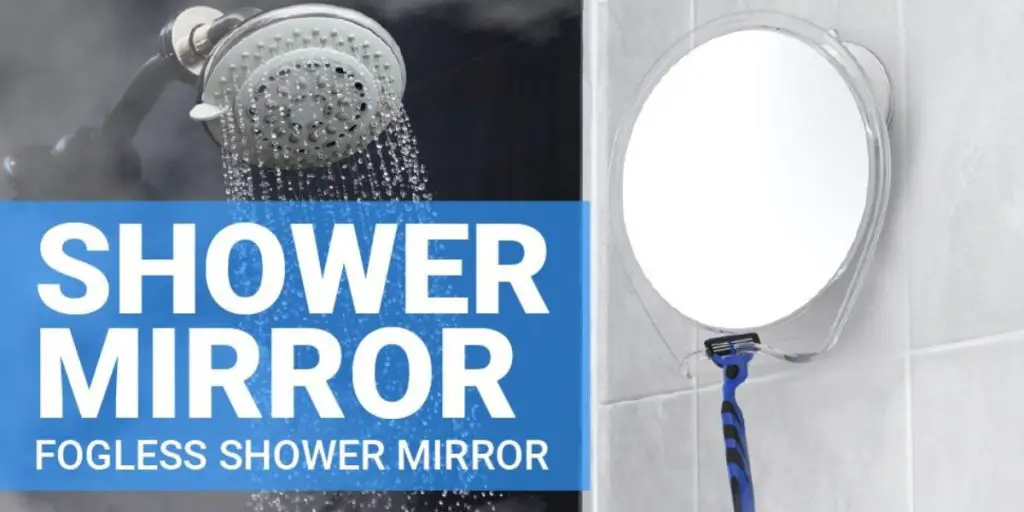 Honey Bull is a good brand that produces health and lifestyle products. Surprisingly this brand came to our list just because of its shower mirrors. For mirrors, the company produces only shower and shaving mirrors.
Honey Bull mirrors come with an anti-fog coating that keeps the mirror fogless in hot steamy showers. Most of these mirrors offer a razor holder for men. And these are so versatile for their advantages. You can easily fix them on the wall with a hook.
There are also fixed wall-mounted shower/shaving mirrors that will allow you to rotate. That sounds really cool. If you are looking for a mirror for frequent shaving purposes, then none can help you better than Honey Bull.
By shape, it offers rectangle and round mirrors. And sizes are small and medium. Thereby those are easily packable. So you can carry these mirrors while traveling.
Fancii – Best for Makeup Mirrors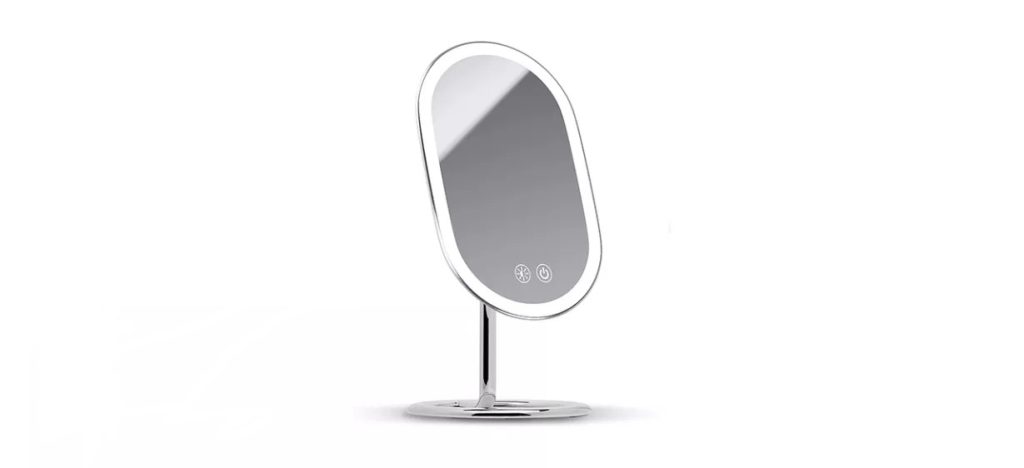 Fancii is a beauty tool brand led by a group of beauty-conscious women. It has been producing makeup, beauty, and skincare items since its establishment in 2015. It has brought a good number of stylish makeup mirrors to the market.
It is popular for its luxurious vanity mirrors. If you need a gorgeous mirror for makeup purposes in your bathroom, then Fancii vanity mirrors would be a great option. It is also well-known for selling compact mirrors and magnifying mirrors.
The frames and stands are made from plastic, chrome, and glass. They come with LEDs. Most of them offer a storage base that holds small makeup accessories and jewelry.
You can get an oval, round, rectangle, and tri-fold mirrors that are perfect in sizes too. Its LEDs provide natural daylight, which is helpful to experience accurate skin color while wearing makeup.
Top-Rated Bathroom Mirror Brands in the USA: A Comprehensive Guide
We've come to an important point where to get bathroom mirrors. The best part is that all the mirrors of the different brands we mentioned are available online. Without facing any trouble or difficulty, you can easily get the one that you want to purchase.
To make this thing easier, QP review always stands by your side. Here we're going to show you the online marketplaces where you can purchase bathroom mirrors at a reasonable price. Plus you'll get the original & authentic product.
Just take a look.
Bathroom Mirrors at Amazon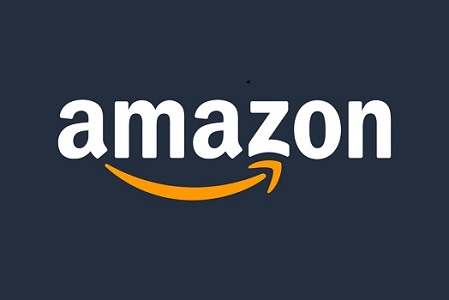 You can easily get almost every kind of bathroom mirror on Amazon. All the products of the top five bathroom mirror brands that we have mentioned are available there. Just choose which one suits your bathroom and meets your demands.
Moreover, Amazon is the biggest trustworthy online marketplace, so you can rely upon this. And it offers accurate prices.
And you can get damage-free shipping in time. Plus, you'll find a great review section, which is so helpful. And if you have any confusion, you can get rid of that by asking the seller directly.
Bathroom Mirrors at Home Depot
Home Depot is another reliable source where you can purchase bathroom mirrors. This is so popular for selling building materials and home development items.
Most of the mirror manufacturer brands in the USA are selling their products through Home Depot. You will get a large collection of a variety of bathroom mirrors from those brands to choose the best one.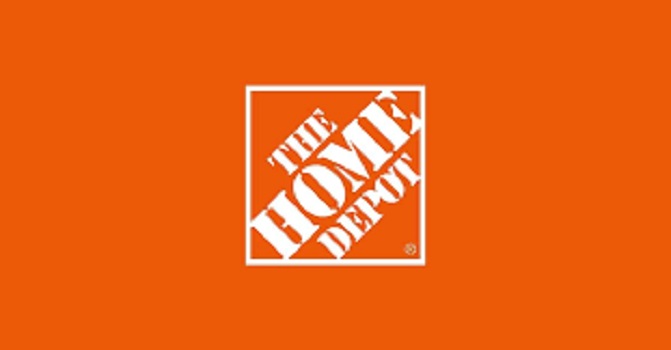 Bathroom Mirrors at Wayfair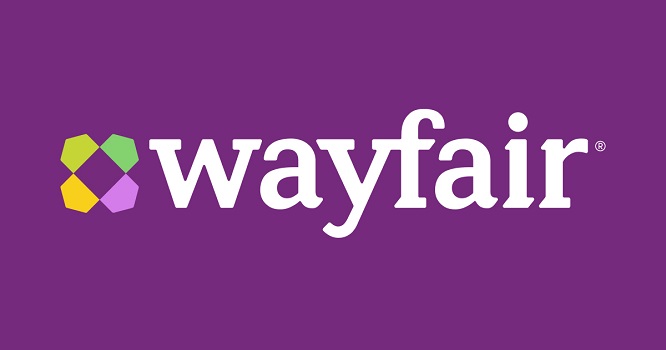 Wayfair is also a good place to shop for bathroom mirrors. It is one of the most reputed eCommerce marketplaces in the USA for selling furniture and home goods. You can get NeuTypechic and Umbra's bathroom mirrors there. But other brands that we discussed are not much available there.
Bathroom Mirrors at Lowes
Lowe's is a retail company that sells home improvement and renovation products. It has a good collection of bathroom mirrors like Neu Typechic and Umbra and Fancii. However, prices might be a little higher than Amazon. But you'll get most of the prominent brand mirrors out there.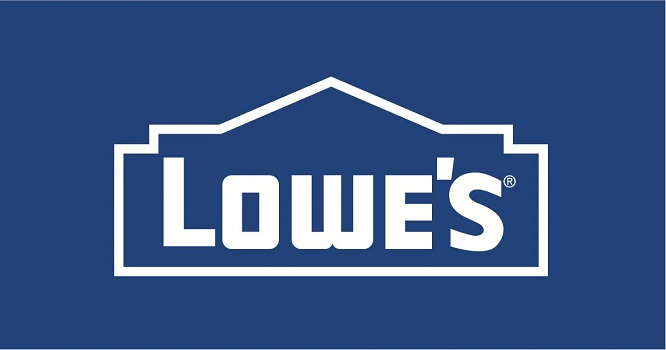 Bathroom Mirrors at Overstock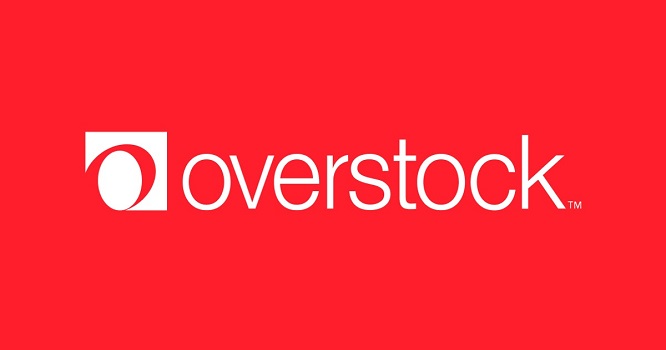 Overstock.com is an American online retailer that sells mainly furniture items. It also offers bathroom mirrors from good brands. EUR is one of them. Although that was not in our top five, this is also a good brand that you may consider purchasing from Overstock. However, you may rarely find the brand's mirror that we have discussed in our list.
Frequently Asked Questions(FAQ's)
What should I look for when buying a bathroom mirror?
Get an idea about the space where you want to place the mirror. And consider the environment and decorative style of your bathroom. Then choose a design that is suitable for your bathroom.
Which mirror shape is good for a bathroom?
It actually depends on the type of bathroom, its space, and its overall look. Moreover, It varies from individual to individual depending on their choice. But rectangle, oval and round-shaped mirrors are commonly used in bathrooms
Where should a mirror be placed in a bathroom?
It can be placed anywhere in the bathroom where it is convenient for the user. But typically, bathroom mirrors are placed at the top of the vanity. And consider the average height of all users.
Should I choose a framed or frameless bathroom mirror?
Frameless or little framed mirrors are preferable for modern bathrooms. Because they look good for their minimal look that offers a clear view. Moreover, frameless mirrors are less expensive too.
How much do bathroom mirrors cost?
It depends on the size, design, finishing, material, feature, and build quality. But typically, the price range from a reputed brand may cost 30$-150$.
Conclusion
Hopefully, we've covered all the major aspects that you need to purchase a suitable mirror for your bathroom. The endeavor of this article was to help you to choose the perfect bathroom mirror. We also tried to make you understand all the considering issues while buying a bathroom mirror.